The Insider Way to Navigate Downtown Minneapolis
Finally, here's an app that helps you find restaurants, shopping and the stadium easily and comfortably
Downtown Minneapolis is instantly recognizable thanks to the Skyway System -- the interlinked network of enclosed pedestrian walkways commonly described by residents and visitors as hamster tubes.
There are static maps throughout the sprawling system, which covers 80 city blocks and more than nine miles. But, in an era where we routinely tap real-time maps on smart phones to navigate roads, why should that capability stop once you're indoors.
Just in time for the big game, it will be easier to find the stadium and surrounding attractions with a new indoor navigation feature in the
Honeywell Vector Occupant App
.
Recently installed beacons and additional architecture allow visitors to tap into GPS technology, so visitors can download and use the app to easily and comfortably navigate the sometimes confusing walkways. To download the Minneapolis Skyway Maps app, visit
iTunes®
or
Google Play™
With this in mind, the Minneapolis Downtown Council explored a way to solve the wayfinding challenge and make it easier for visitors. Here's how:
Indoor guidance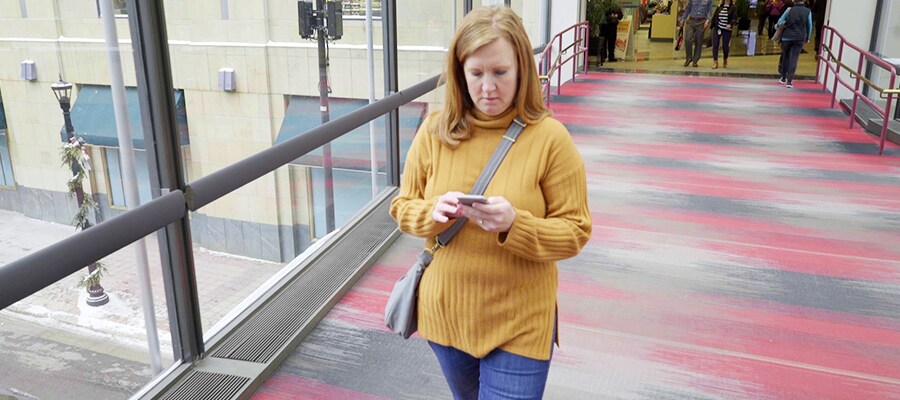 Backed by location technology installed within a facility and software, the app's indoor navigation provides easy-to-use wayfinding in and around Minneapolis' attractions, with turn-by-turn voice assistance and location accuracy up to five feet.

Intuitive way to events and attractions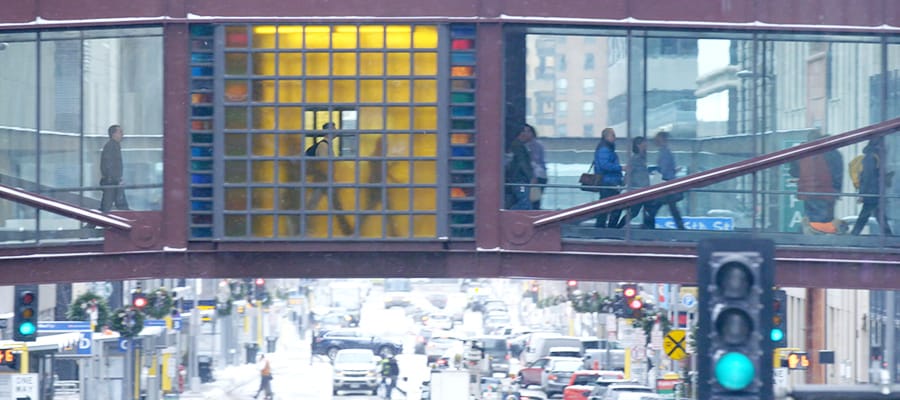 The skyways offers protection from the harsh weather conditions of a Minnesota winter, allowing comfortable walking conditions between more than 30 buildings. With the Honeywell Vector Occupant App and the interactive map, it is easy and intuitive to know exactly where you're going, and how to get there.

Have fun along the way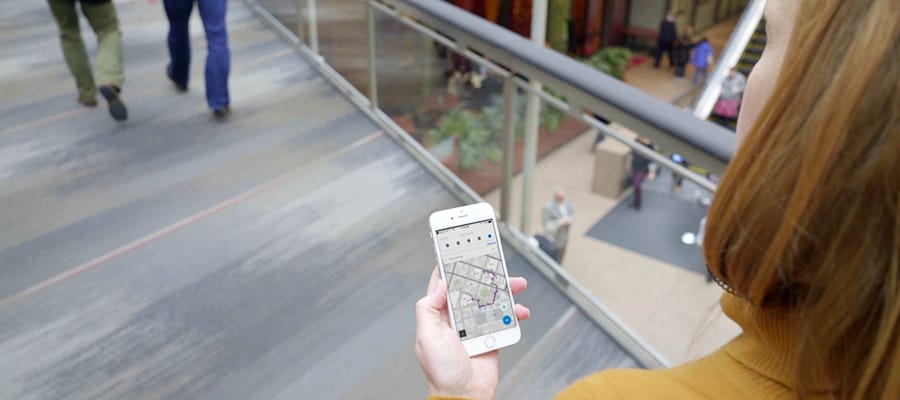 The app also now includes a location-based feature to rate spaces, allowing those within a building to highlight comfort issues for quick resolution. The features combine the convenience of today's mobile devices with Internet of Things (IoT) building connectivity to improve your experience inside a building.

Don't get lost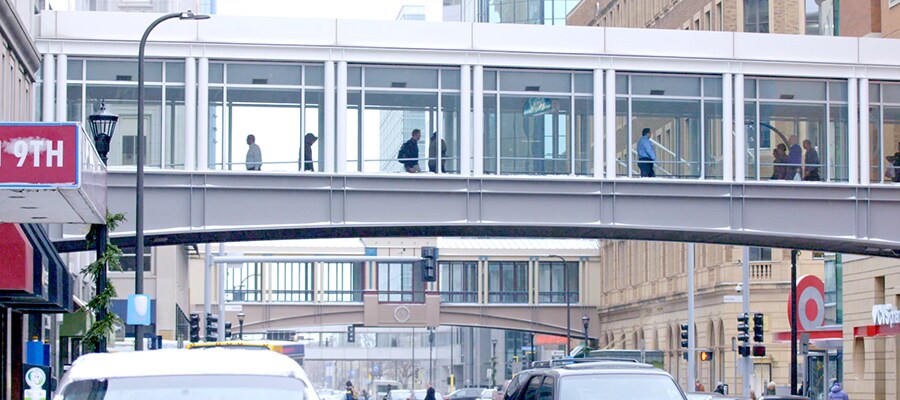 The app also allows for better collaboration and improved safety via a "share my location" feature, which gives you a way to easily find your friend in a building.

Real-time adjustments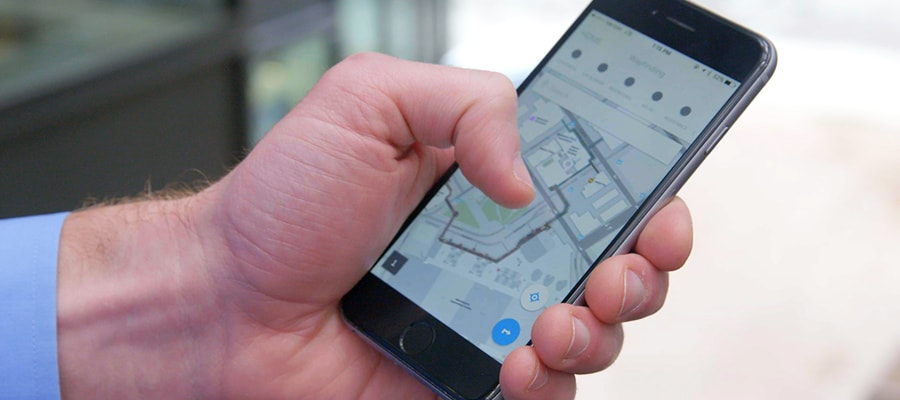 The new capabilities build on the Honeywell Vector Occupant App's base functionality, which includes digital identification, mobile access control and the ability to communicate temperature discomfort to prompt real-time adjustments by facility teams.
Copyright © 2020 Honeywell International Inc.