Ask An Expert: How Does a Smart City Help Citizens?
Ask An Expert: How Does a Smart City Help Citizens?
When you add technology, cities reap the economic, environmental and energy benefits – and citizens enjoy a better quality of life
When an urban area uses data to run more efficiently – that's a smart city. Aseem Joshi, the General Manager of Honeywell Building Solutions in India shared his thoughts on how cities are increasingly turning to technology for administration and to solve municipal problems such as maintaining law and order, boosting security, and traffic and crowd management.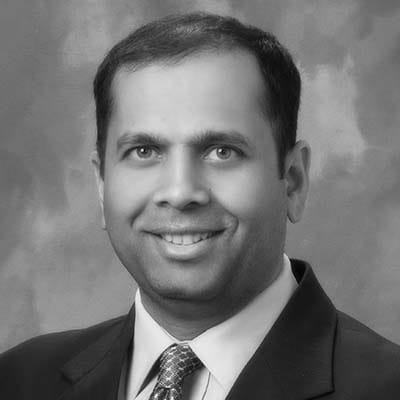 What role does technology play in smart cities?
More people in cities means there's going to be an economic, environmental, and energy impact. Hence the need for smarter and connected technologies to improve city life.
Smart cities are built on the foundation of connected technologies. Advanced software-based technologies like video analytics and management, license plate recognition, GPS-based asset tracking and monitoring, thermal imaging, and facial recognition systems are just some of the ways to make our cities smarter, safer, and more livable. And they solve daily municipal problems like illegal parking, traffic management, crowd monitoring, pedestrian safety, and crime prevention.
Give us an example of technology at play in improving the lives of citizens.
Let's take the example of our work to support India's 100 Smart Cities vision. We're engaged with 67 cities in India to make them smart and their citizens secure. Many of these cities are looking to deploy connected city platform solutions that help boost city safety and security. Connected city platform solutions are easy-to-use integrated systems that provide city administration quick and real-time access to information with contextual awareness. It can combine live social media trends with traffic information and video feeds to quickly identify potential problems and help authorities react faster.
Rajkot, in the west coast of India, is one such city deploying a smart city command-and-control center to boost security, maintain order, and control traffic for its 1.2 million residents. We've partnered with the Rajkot Municipal Corporation and Rajkot Police to help this city install more than 450 integrated closed-circuit televisions and Wi-Fi at 13 key public places, supported by software and servers across 107 strategic locations in the city. That's not all. The city will also deploy intelligent traffic management technologies, including a stop-light violation detection system with e-challan, digital signboards at public places, and environmental sensors to monitor air pollution levels.
What are the benefits of using technology in city administration?
The benefits are many, but the biggest are crowd monitoring, citizen safety, security, and traffic management, especially in crowded cities. Let's look at an example of a smart city in action. We implemented an emergency response technology in the city of Ujjain in India, during the Simhastha Kumbh in 2016. The Simhastha Kumbh is one of the world's largest religious gatherings, attracting some 70 million people. The city's administration department has a significant responsibility to effectively maintain safety and security.
We supported the city police department's work in traffic and crowd management by installing 667 video cameras at 134 locations in Ujjain-crowded areas, temples, and religious retreats. The Honeywell Command and Control Platform (CCP) integrated emergency response and traffic management systems for the Madhya Pradesh Police Department. With real-time data, police authorities could react to any incident and monitor areas with high disturbance. The police authorities have access to an interactive dashboard that gives insights into the efficiency and performance of city surveillance systems in real-time.
What is the role of Artificial Intelligence and Machine Learning in smart cities?
Technologies integrated with artificial intelligence, big data and machine learning have a huge potential in shaping the future of smart city solutions. When these technologies are applied to smart city systems, they can be used in many ways--read license plates, track vehicles, detect pedestrians, efficient traffic and parking management, and faster incident resolution. They provide city officials with an incredible wealth of data and insights that can be turned into real-time actionable information to help solve municipal problems. It helps city officials target with great specificity when and how to perform maintenance to keep things humming. The possibilities are endless.