Behind the Scenes of a Connected Campus
The first of its kind in Indonesia, this lab lets engineering students learn about and operate smart buildings
Students at Universitas Indonesia (UI) now have an opportunity to rule the school -- the school buildings, that is.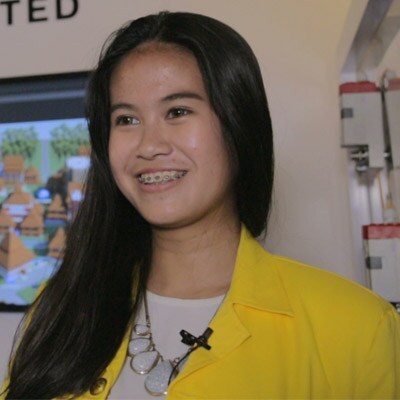 Gabriela Lydia
At the country's first-ever connected control lab at their Engineering Center in Jakarta, students are able to control live facilities in several connected buildings. "I am passionate about science and engineering as I believe that technology can make a positive impact on mankind and society," said UI engineering student Gabriela Lydia. "The lab's equipment and technologies look so exciting, I can't wait to get started."
The new Honeywell-UI Smart Connected Engineering Campus Control Laboratory uses state-of-the-art building technologies systems and software, including cloud-based services, a building management system, smart building technology with visualization and intuitive interfaces, and an integrated fire and security system. It allows students and faculty to simulate, learn and develop smart building programs.
"I congratulate Honeywell and Universitas Indonesia for theirhard work in preparing this superb campus-connected laboratory. It is anotherexample of the strong partnership between the United States and Indonesia,"said Joseph Donovan Jr., U.S. Ambassador to Indonesia. "Honeywell has adecades-old history of investing in Indonesia, with the legacy of leaders from bothsides of the Pacific working together to build and develop scientific and tradecooperation."
"STEM education lays the foundation for developing our nation's industries. The Honeywell-UI smart connected engineering campus lab provides the right technology into our campus in this Industry 4.0 revolution era, as I believe colleges should be connected to enhance their learning and [research and development]," said Muhammad Nasir, Indonesian Minister of Research and Technology and Higher Education.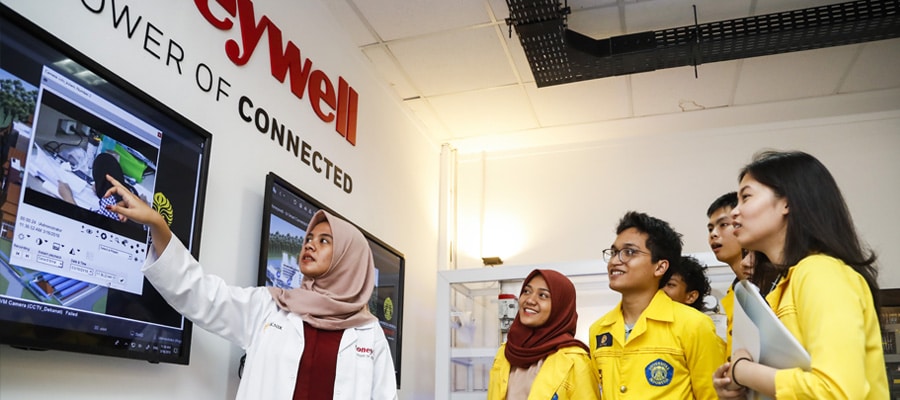 Stefanny Dio Tiarasari, engineer (white coat); Students inside the Honeywell-UI smart connected engineering laboratory: Dahlia Canny, Salam Ayyasy, Muhammad Taris Hadyantama, Billie Pratama, Fatimah Sirin, Nisrina Firyal Fadhlannisa. The third-year students can use the lab whenever they choose to study building automation.
The lab is sponsored by Honeywell Hometown Solutions. "We are committed to enabling the next generation of innovators in Indonesia because we know that innovation leads to new products and processes that will improve and sustain its economy," said Roy Kosasih, Honeywell Indonesia President. "This lab is part of our continuing effort in promoting STEM (Science, Technology, Engineering and Math) education and making a lasting impact in Indonesia."
Copyright © 2022 Honeywell International Inc.