https://www.honeywell.com/us/en/search.html
4 Reasons You Need the Store Associate to Use a Mobile Device on the Job
Why Stores Use Mobile Devices
Why Stores Use Mobile Devices
Here are four ways that technology is making it easier for stores to help you
The next time you shop, you'll likely be greeted by an associate holding a handheld computer or a tablet. Why are they carrying around that mobile device?
It's to help you get the best shopping experience possible. Despite the popularity of online shopping, people are still frequenting brick-and-mortar stores. A recent survey revealed 43 percent of shoppers always went to their local store for items they needed in fewer than three days.
Here are four ways the store associate is using that device, such as our Dolphin CT40, to help you:
Locate the exact item you want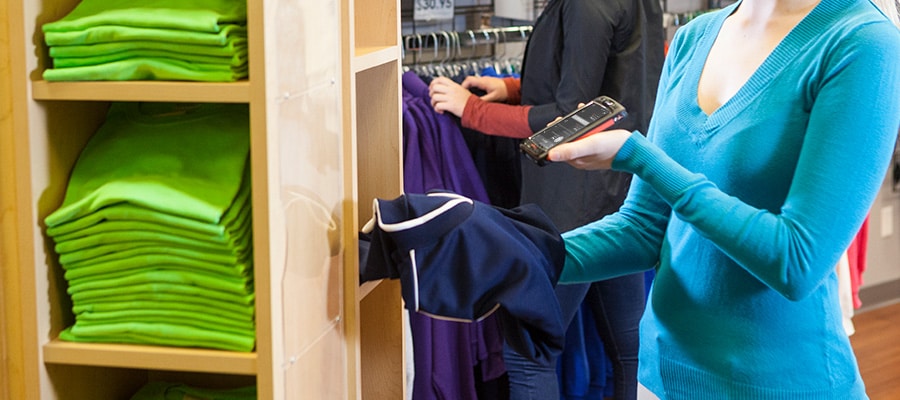 Don't waste time looking through shelves &endash; just ask. An associate can tell you if the item is in stock and exactly where it is in the store.
How a device helps: Retailers don't want you to get frustrated and walk away. By scanning the barcode of a similar item, the associate can determine if the size and color you want is in the stockroom. They can also see if inventory is low and shelves need to be replenished.

Give you the best promotion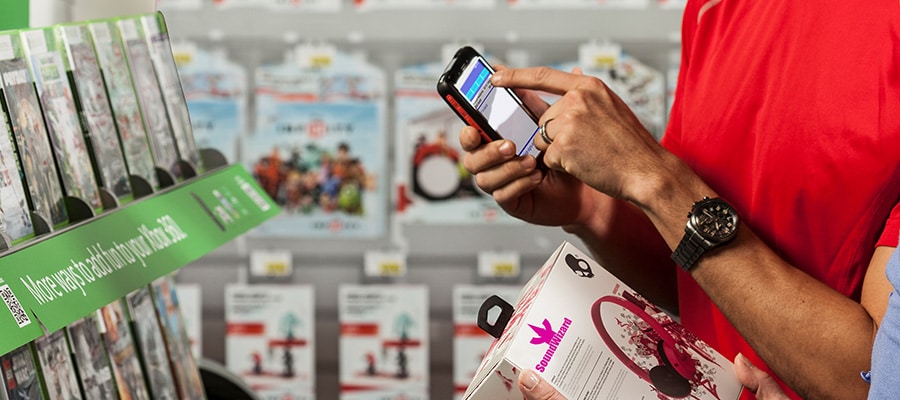 You're signed up for the store's loyalty program, and you're looking for the best possible deal.
How a device helps: The associate can look up your rewards information and see what promotions are available to you. Or, if you have a digital coupon on your phone, it could be scanned and applied to your purchase.
Place your order so it can be sent directly to your home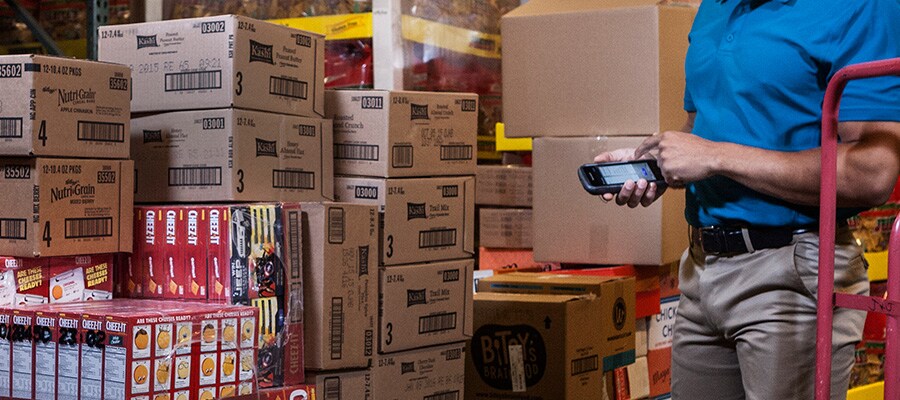 You don't always leave the store with your purchase. Maybe the item is too large for you to carry, or perhaps the store just doesn't have the color you want. You can pay for it in the store, and the order fulfillment process might begin before you even get home.
How the device helps: Many stores use Android devices so they have access to a wide range of mobile payment apps. With just a few taps, they can check-out a shopper in the middle of a crowded store aisle, or they can place your order on the spot and schedule delivery to your home.

Find your online order that is waiting for you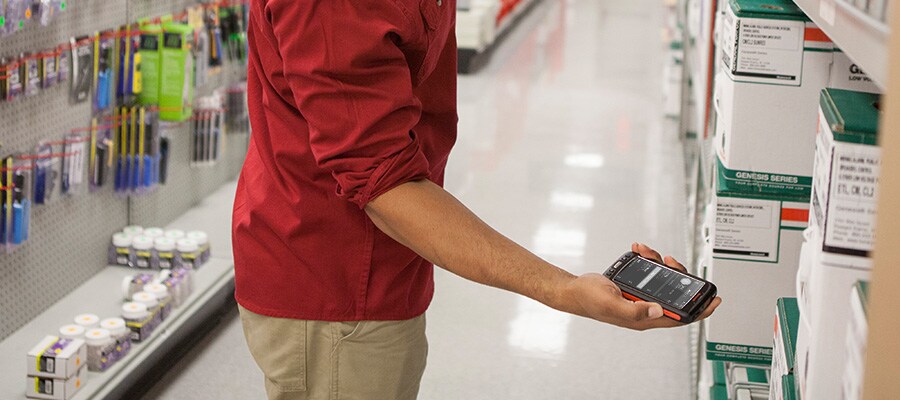 Sometimes you just can't wait for that online purchase to be delivered &endash; you need it now! Fortunately, when you were on their website, the retailer informed you that the item is in stock at your local store. Pay online, and it's ready to pick up in just a few hours.
How the device helps: The store associate can quickly locate your purchase in the store, so you can be on your way in just a matter of minutes.
Overall, sales associates with access to mobile devices can open up a world of possibilities and ensure you have an excellent experience.
Copyright © 2022 Honeywell International Inc.