https://www.honeywell.com/us/en/search.html
Meet Garrett – the Company Name of the Soon-to-Spin Transportation Systems
Meet Garrett – the Company Name of the Soon-to-Spin Transportation Systems
Meet Garrett – the Company Name of the Soon-to-Spin Transportation Systems
This familiar name is well-positioned to be a global leader in turbocharger technologies, electric products and automotive software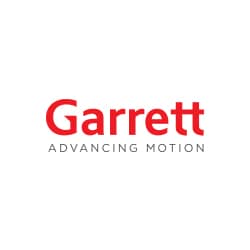 The start flag is about to drop on Garrett - the company name that Honeywell's Transportation Systems will assume following successful completion of the previously announced spin.

The tagline "Advancing Motion" will be added to the Garrett name to embrace the future and the broader portfolio of differentiated products and services that Transportation Systems offers its global customers.
The Garrett name ties back to our turbo origins in the 1950s. At that time, entrepreneur and engineer Cliff Garrett led a project team to develop a turbocharger for a Caterpillar D9 crawler tractor that launched in 1954, marking the beginning of the turbocharged era for the automotive industry. Since then, Transportation Systems technologies and innovations have been used by nearly every major global auto maker, resulting in approximately 100 million vehicles on the road today that we estimate utilize our products and our ability to successfully launch more than 100 product applications annually spanning, gas, diesel, natural gas, electric and fuel cell powertrains.
"There is a strong emotional attachment to the Garrett name, which has stood for pioneering turbo technology for more than 60 years and has made an indelible mark on the driving habits of millions of vehicle owners as well as the history of automotive engine performance," said Transportation Systems President and CEO Olivier Rabiller. "Moving forward, the Garrett name will continue to besynonymous with turbocharging technologies and also support the tangibleprogress and investments we have made in electric products, software andconnected vehicles, and the future growth we see reshaping our industry."
The new Garrett company is well-positioned to be a global leader in turbocharger technologies with best-in-class engineering capabilities for a broad range of engine types across global automobile, truck and other vehicle markets.
For more information, visit the new Garrett website.
Copyright © 2022 Honeywell International Inc.