https://www.honeywell.com/us/en/search.html
Welcome to Resideo – The New Company Name Of Our Soon-To-Spin-Off Homes Business
Welcome to Resideo – The New Company Name Of Our Soon-To-Spin-Off Homes Business
Welcome to Resideo – The New Company Name Of Our Soon-To-Spin-Off Homes Business
It's your home and it's your fortress
More than 130 years after Albert Butz invented the damper flapper, the precursor to our iconic thermostat, our homes business is opening a new door.
By the end of 2018, Honeywell's homes and ADI Global Distribution businesses will be spun off into an independent, publicly traded company, and the new company will be named Resideo.
Resideo is drawn from the combination of the words "residence" and "presidio." To summarize the dictionary definitions:
Residence: a person's home; the place where someone lives
Presidio: A garrison, a fortress
Together, these bring about thoughts of safety, comfort, security, strength, reliability and trust; in a name that expresses our identity as a technology company. These are timeless messages that are core to the Resideo business, as they express our focus on the home and our commitment to keeping the users of our products safe and comfortable.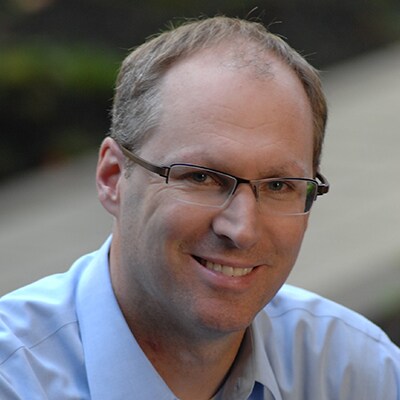 "When we thought about a name for the new company, we knew we had to reflect our strong heritage, the promise of connected technology, and the deep devotion people have for protecting what they hold most dear," said Resideo President and CEO Michael Nefkens (pictured).
Under a long-term licensing agreement, the new company will market products bearing the trusted Honeywell brand, already in 150 million residences around the world.
When Resideo launches as a publicly traded, standalone company it will be a $4.5 billion enterprise. It will include a product's division of professionally installed, Do-It-Yourself and Original Equipment Manufacturer (OEM) technology solutions that ensure homeowners are safe, secure and comfortable, together with the leading low-voltage product distribution business, ADI Global Distribution.
"Taken together, Resideo and the Honeywell Home brand represent both our start-up agility and our long and rich heritage as a leader in the homes space," Nefkens said. "Our goal is simple; we will offer a smart home experience like no other, and become the software ecosystem at the heart of the home."

Smart home technology is still in the early stages of adoption, and research by the McKinsey & Company shows that the industry is expected to nearly double in value by 2022. The industry is benefiting from favorable tailwinds like growth in residential construction and remodeling, an increased emphasis on safety and energy efficiency, and advances in mobile connectivity, the cloud and data analytics.
"The opportunities are clear," Nefkens said. "We're better positioned than anyone to capture them."
To learn more, visit the new Resideo website.
Copyright © 2022 Honeywell International Inc.