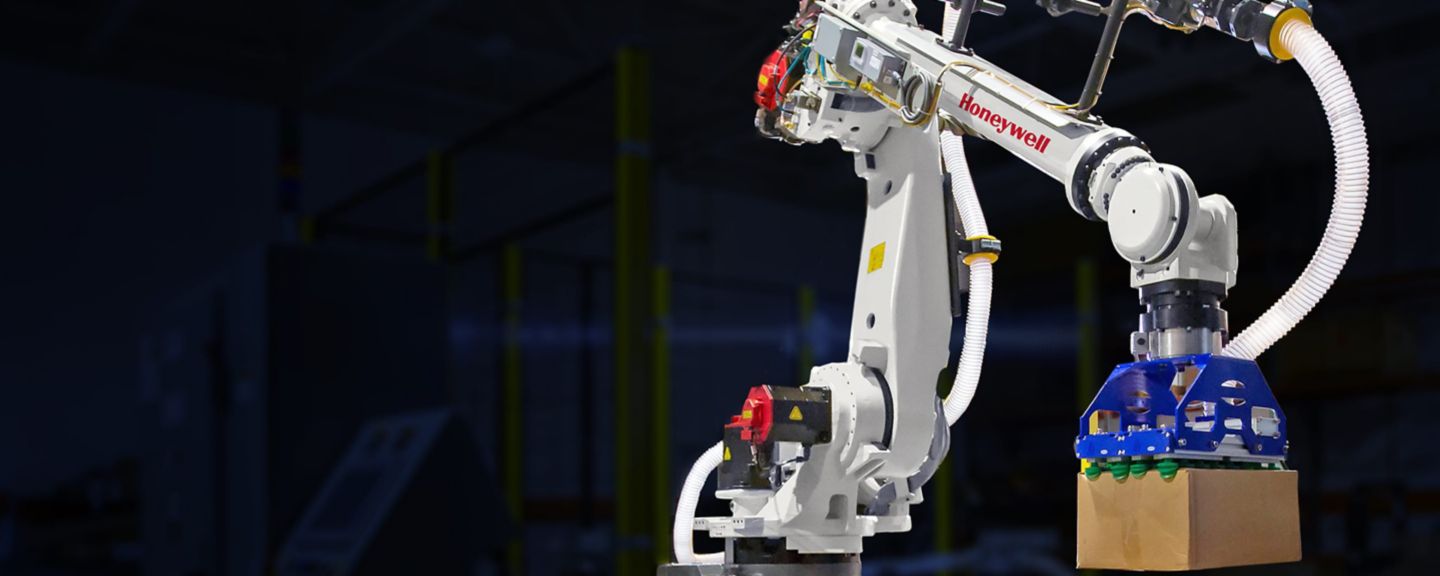 Supply Chain Transformation
Localize All Fulfillment Processes
Increased Production
Turbocharge your DCs with Intelligrated's automation, productivity and safety solutions.
Faster Deliveries
Conquer your delivery goals with cutting-edge workflows to increase production speeds.
Safety & Compliance
Protect workers and meet compliance requirements with a comprehensive safety suite.
Supply Chain Transformation
On-Demand Automation
Honeywell Intelligrated's robotics and automation systems were engineered to support your most complex fulfillment needs.
Optimized Productivity
Honeywell equips DCs all over the world with high-quality voice, mobile, data capture and print technologies and devices.
Best In-Class Safety
At Honeywell, safety is in our DNA. For over a century, Honeywell has been protecting workers with head-to-toe safety solutions.
Operational Intelligence
Honeywell's operational intelligence deeply analyzes your retail systems in order to provide valuable, data-driven insights and ensure business continuity and maximum returns.
Featured Solutions
Honeywell Intelligrated®'s material-handling robotics are engineered to meet even your most complex requirements.
The impact that voice-guided workflows can bring to overall DC productivity, accuracy and output is unmatched.
Honeywell's PPE are engineered with high quality materials to help keep workers healthy and safe.
Our Dedication to You
The Honeywell team is profoundly dedicated to valued clients, and strives to meet their needs at every point and time.
Further Learning
Blog Article
How Soon Will Same-Day Delivery Be Reality?
You want it now! And technology is making it possible to ship faster than ever before.
Blog Article
3 Things to Know About Honeywell Robotics
Honeywell Robotics — a new Pittsburgh-based advanced technology center of excellence  — will develop AI and machine learning for warehouse technology.
Blog Article
Why Companies Say Automation is a Top Goal
Robots are coming: New survey says the COVID-19 pandemic has spurred a willingness to invest.
Blog Article
The Story Behind Stopping Counterfeit Tobacco
Post-Covid, the world will come back to buildings – made better with help from the latest technology.
Outpace the Competition
Let us customize a plan for you based on your needs and goals.