|
|
|
You are browsing product catalog for
/content/honeywellbt/us/en/search.html
How An NFL Stadium Became a Mass Vaccination Site
How An NFL Stadium Became a Mass Vaccination Site
Here's what it looked like inside Bank of America Stadium during the clinic
As the vaccination efforts scale up, what better place to host a crowd than a football stadium.
That's what happened at Bank of America Stadium as it transformed from the home field of the Carolina Panthers and Charlotte Football Club games to a medical site.
The effort is part of a public-private partnership between Honeywell, Atrium Health, Tepper Sports & Entertainment and the State of North Carolina, and backed by Gov. Roy Cooper.
Bank of America Stadium had already transformed once to safely accommodate fans during the pandemic.
Here's how the stadium transformed again to help combat COVID-19.
Digital ticket…for an appointment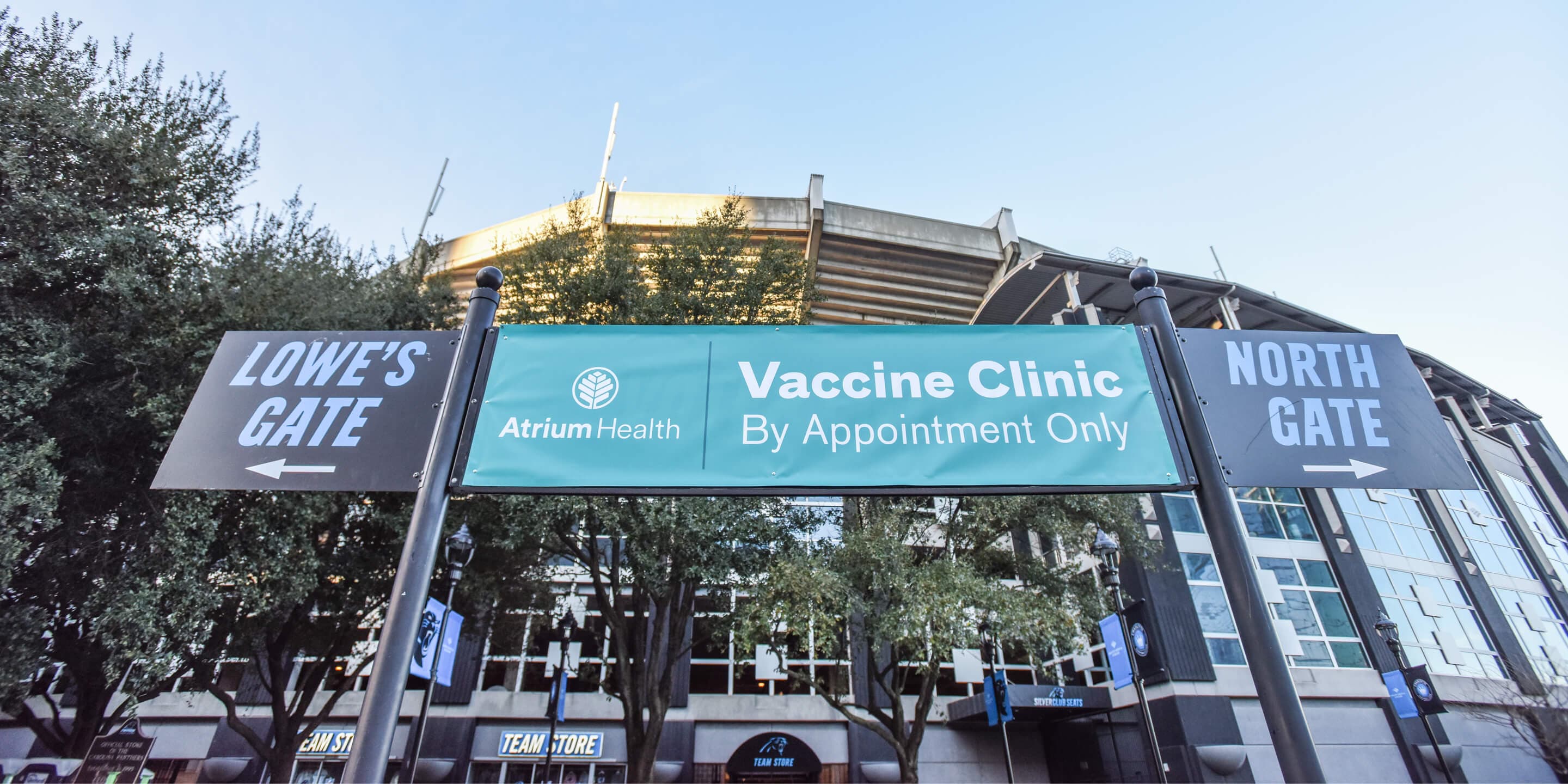 After parking in a nearby garage, people walked up to the stadium and passed through a large tent. Like having a game day ticket on their phones, patients pulled up a QR code on an app built by Honeywell. That confirmed their appointment. They also passed a temperature check with a touchless thermometer on their wrists before proceeding.
Concessions area check-In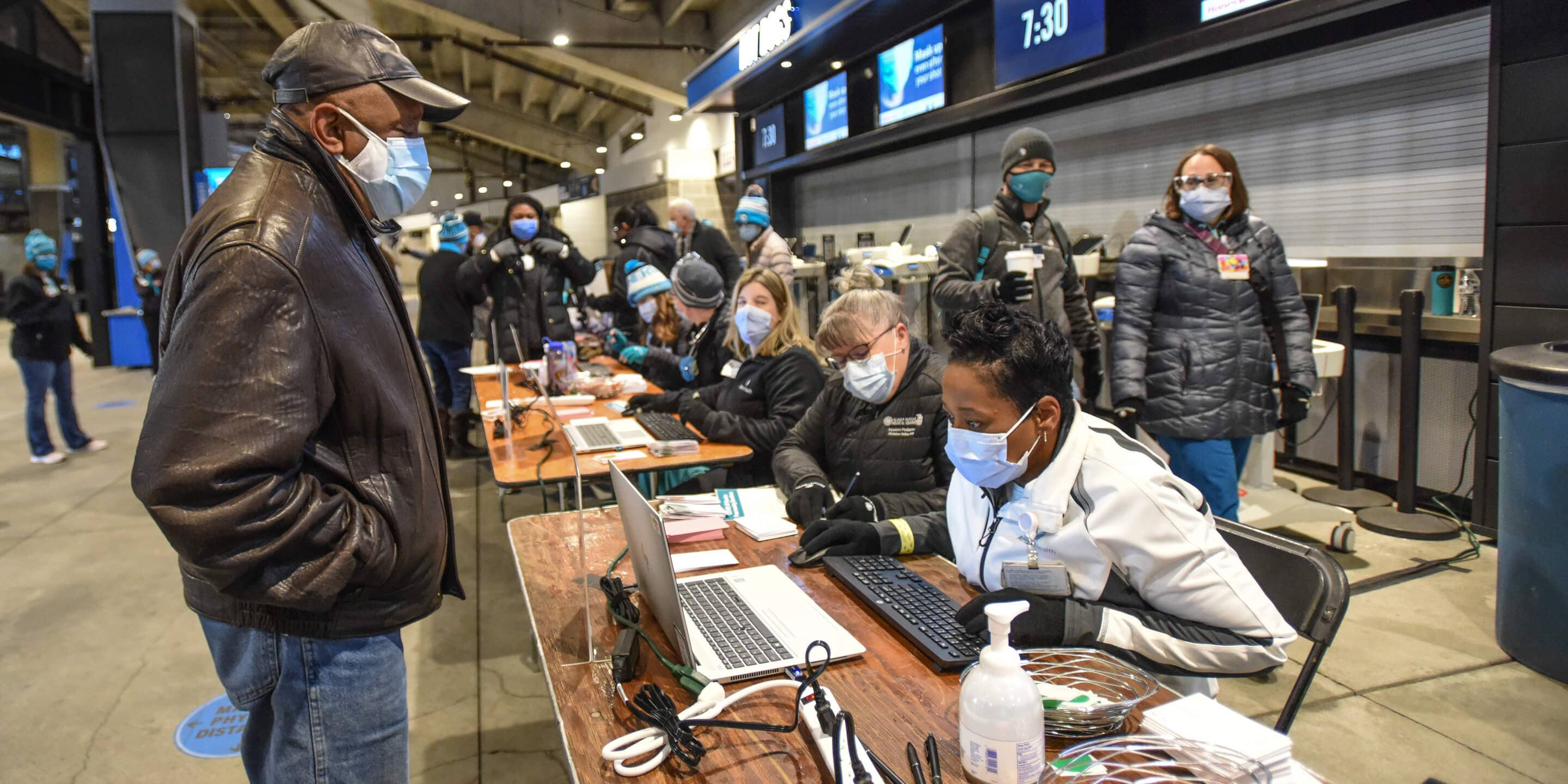 Once the appointment had been confirmed, patients checked in at tables in front of concessions where fans typically would purchase hotdogs, pretzels or popcorn. They also received a green or orange sticker, to quickly convey to health officials whether they should be monitored for the typical 15 minutes or an extended 30 minutes after receiving the shot.
Vaccines on the concourse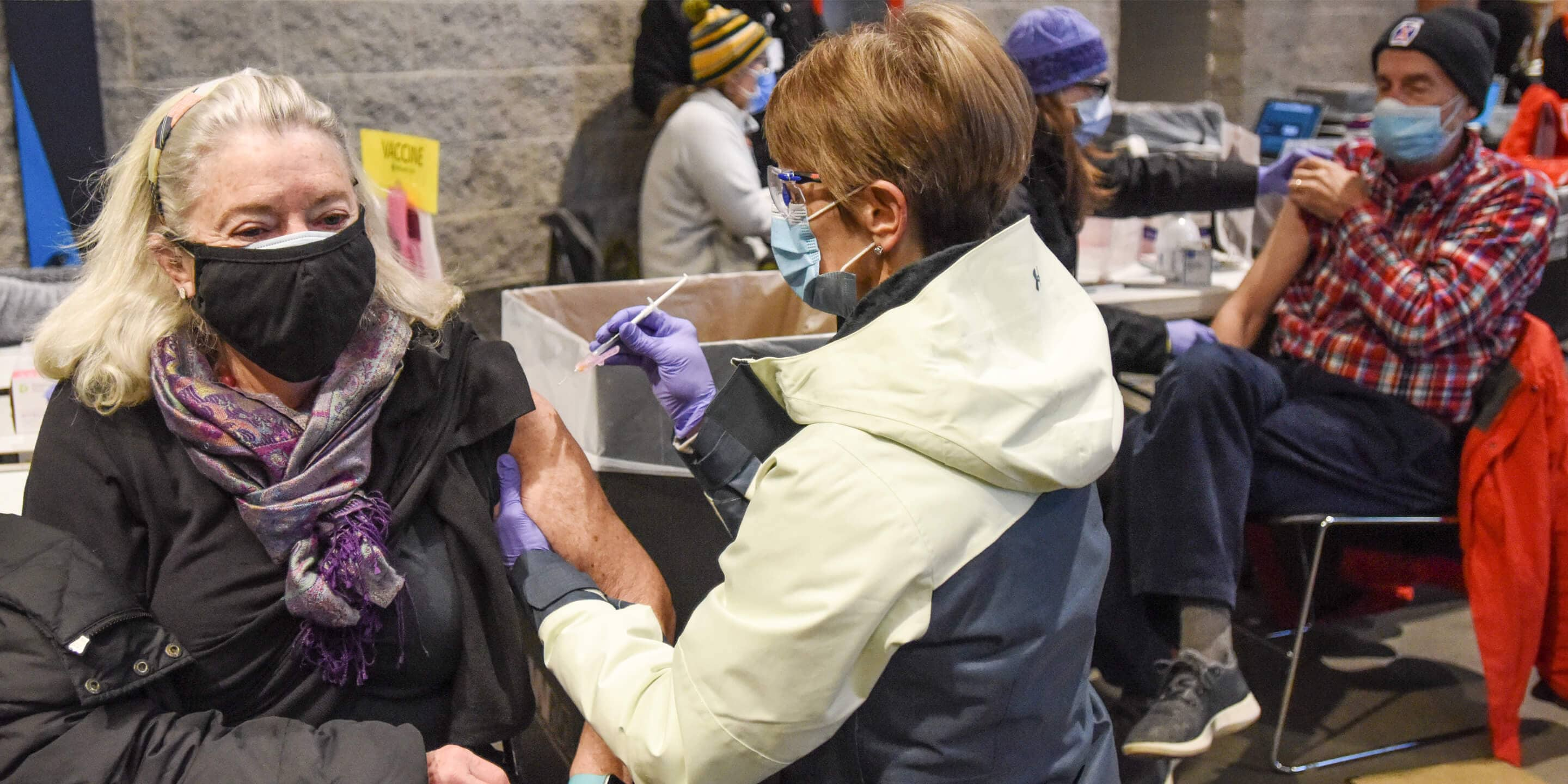 In the concourse, where football fans would usually make their way to the stands to watch the game or grab a bite to eat, there were about two dozen stations where patients would receive their shots. Staff would hold up signs indicating when each station was ready for a new patient. Patients would answer questions and then medical staff would administer the vaccine. They would go wait in a seating area for the required time and then leave. The entire process took about 30 minutes per patient.
Conference room to pharmacy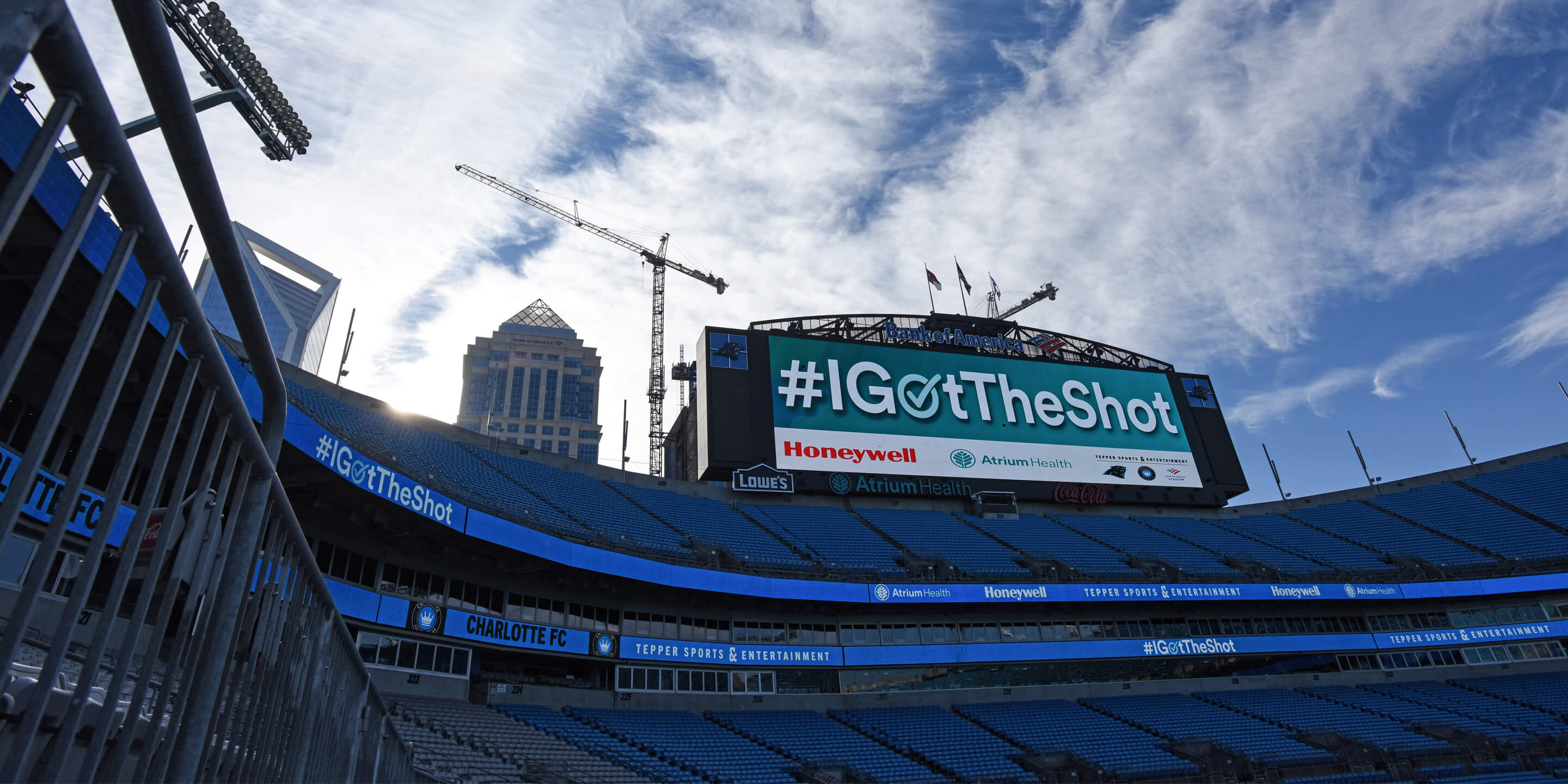 A conference room area of the stadium was converted to a pharmacy. There, clinical staff prepared doses of the vaccine and kept them in the room-temperature area. The vaccines would then be transported to an area closer to the concourse to be held up until they were ready to go into patients' arms. Temperatures in Charlotte were quite cold (~38-degrees Fahrenheit) so the doses could not be left outside for long.
Drive-through tents outside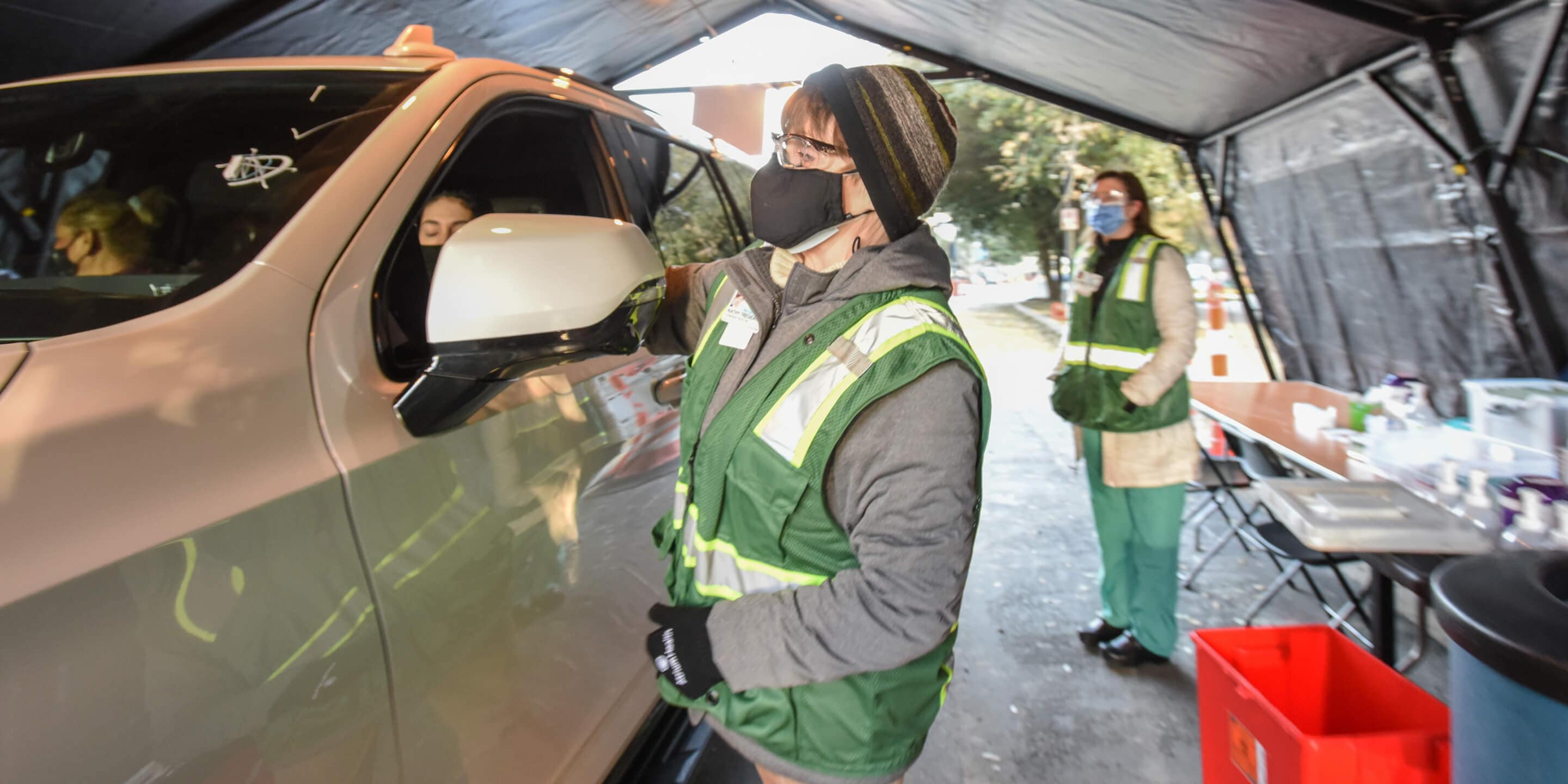 Meanwhile, on the streets surrounding the stadium, tents served patients who needed to receive the vaccine in their cars – such as older patients who could not safely walk the distance needed to get inside. There, the process was similar to the drive-up only event held at the Charlotte Motor Speedway the weekend before. Patients stayed in their cars while answering screening questions. They received the shot and drove over to a waiting area to be monitored for reactions.
All photos courtesy of Atrium Health / Emily Barnes.