|
|
|
/content/honeywellbt/us/en/search.html
Our Chairman and CEO's Outlook on the Global Energy Transition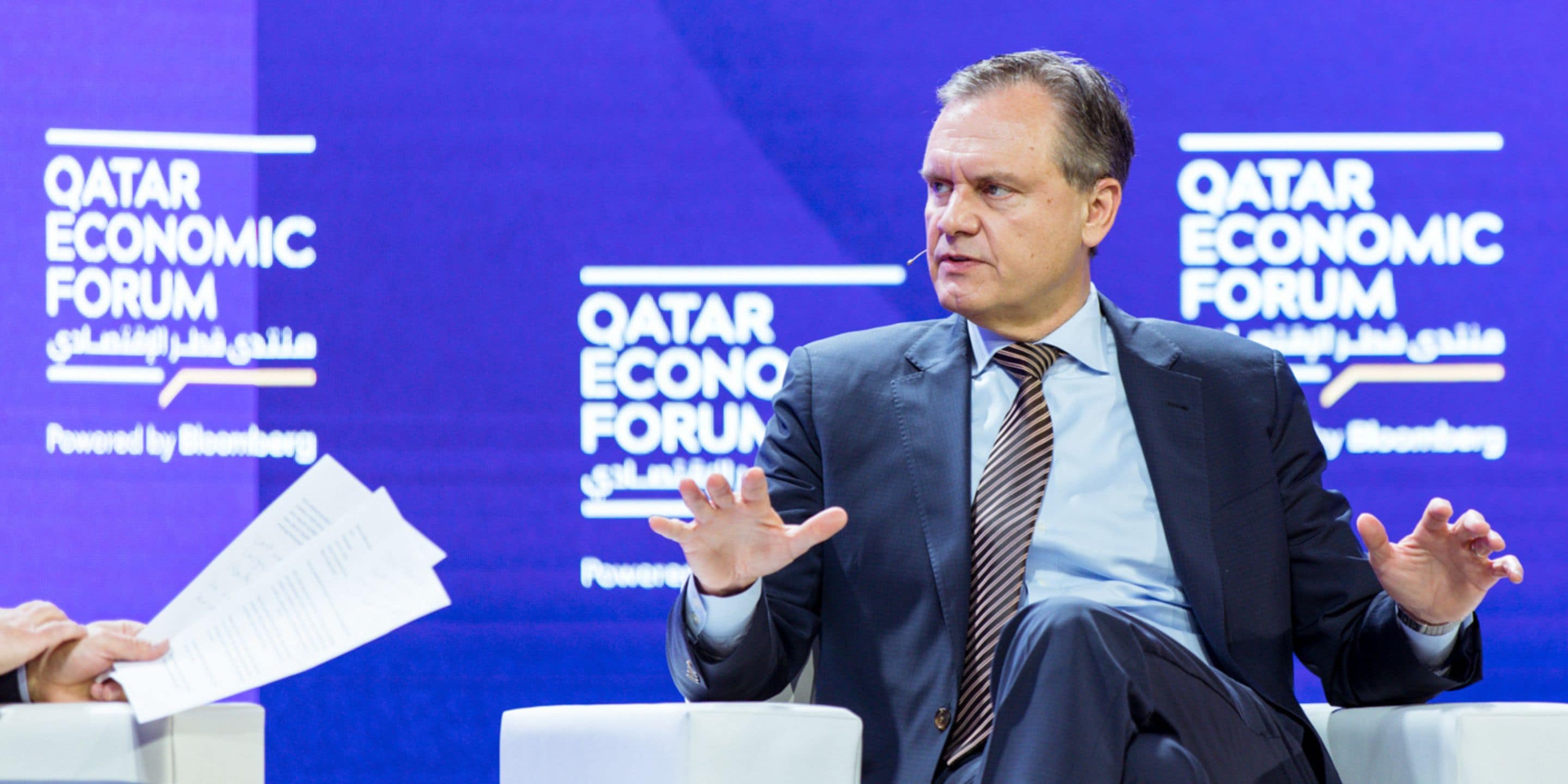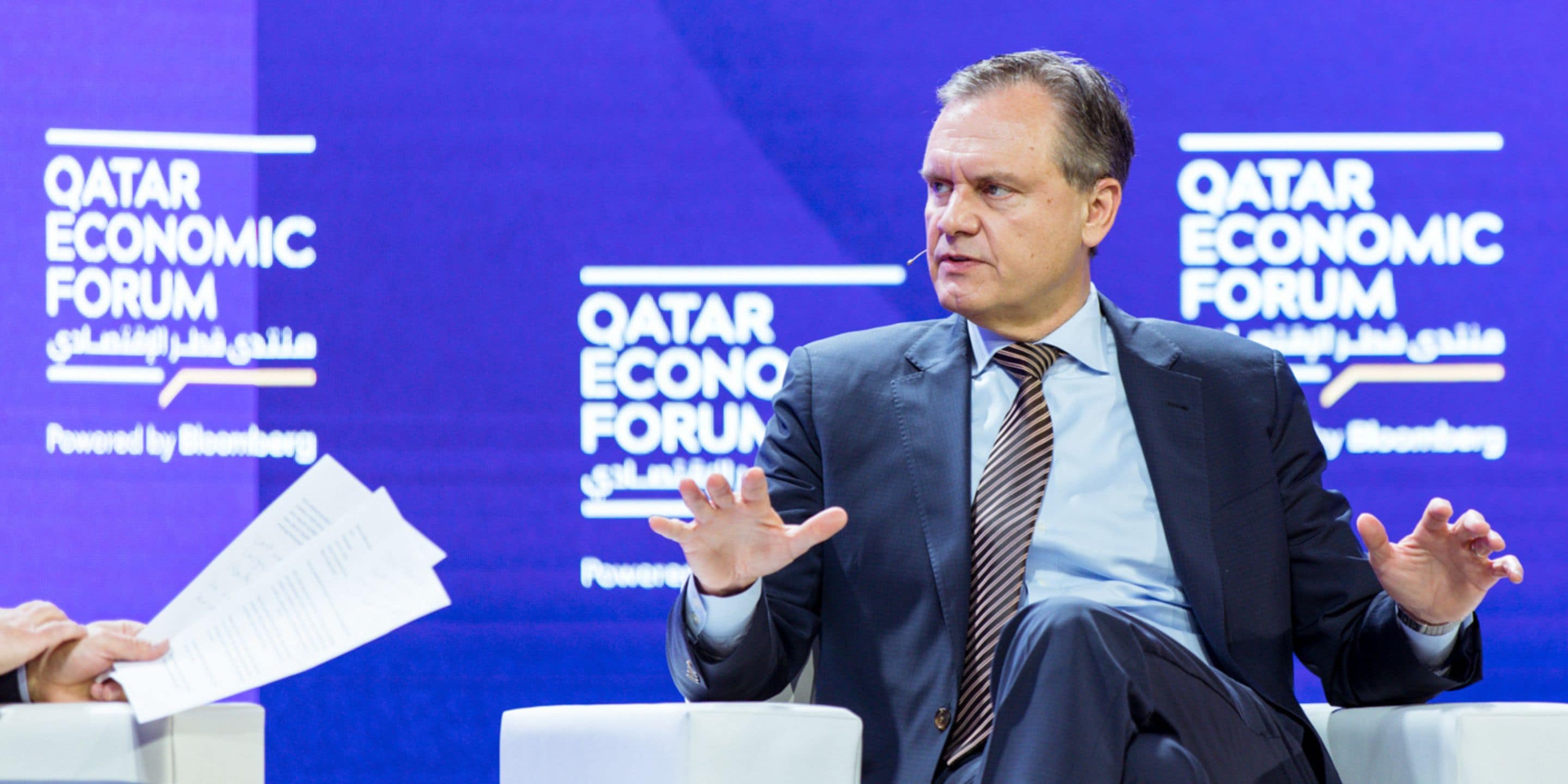 Our Chairman and CEO's Outlook on the Global Energy Transition
Chairman and CEO Darius Adamczyk discussed the global economy and how today's technology will power a shift to sustainable energy.
Discussions around shifting the global energy sector to sustainable energy sources have been ongoing for decades, but the shift is now a global priority due to increased pressure in public opinion, political and business resolve, and the development of technologies to support the transition.
Honeywell's Chairman and CEO Darius Adamczyk recently told Erik Schatzker of Bloomberg how Honeywell is innovating to help our customers transition to sustainable energy sources and help customers achieve environmental, social and governance (ESG)-oriented outcomes during a fireside chat at the 2022 Qatar Economic Forum.1
Here are some of the highlights from Darius:
Investing in sustainable solutions is part of Honeywell's legacy
It's very clear the world needs many technology solutions around sustainability, not only related to energy, but also to human health, well-being and safety. Across the array of solutions we offer, Honeywell has value to add in sustainability.
Much of Honeywell's history is rooted in technologies that optimize energy efficiency. Developing solutions in controls and automation that today connect to the Internet of Things is an important part of our company's legacy, and in many instances, these controls and automation help optimize energy usage – whether for buildings, energy grids or aviation.
Today, we have the technology to produce green fuels, plastics recycling, hydrogen-oriented technologies, carbon capture and energy storage – these are solutions that are well-developed and available now from Honeywell.
The energy transition isn't just about new sources of power
There is a need for continued investment along the entire energy supply chain to enable the transition.
For example, there's a lot of pent-up demand for flying, and aviation has come back faster than most of us would have anticipated. That's primarily due to consumer travel.
As energy is consumed, we need technologies that can make this consumption as efficient as possible – in the aviation sector, this is where Honeywell innovations like hydrogen fuel cells and technology to produce sustainable aviation fuel (SAF) are critical.
We're committed to making our operations sustainable
In 2021, we pledged to be carbon neutral in our facilities and operations by 2035.
Sustainability is not new to Honeywell. Since 2004, we've reduced our own greenhouse gas intensity by more than 90% and achieved an approximately 70% improvement in energy efficiency.
Recently, we announced a set of strengthened sustainability commitments, including setting a science-based target to further quantify and set a reduction goal of our scope 3 greenhouse gas emissions.
Additionally, in joining the United States Department of Energy's Better Climate Challenge, we've pledged to reduce US scopes 1 and 2 GHG emissions by 50% and improve energy efficiency by an additional 10% by 2030, from a 2018 baseline.
To get there, we'll use our own technologies wherever possible.
1 Methodology for identifying ESG-oriented solutions is available at investor.honeywell.com (see "ESG/ESG Information/Identification of ESG-Oriented Offerings").