Kuala Lumpur International Airport Chooses Honeywell For New Airfield Lighting Control And Monitoring System
KUALA LUMPUR, Sept. 26, 2017
&endash; Honeywell (
NYSE: HON
) today announced a multi-million dollar, multi-year upgrade project at Kuala Lumpur International Airport (KLIA), one of Asia's major aviation hubs, for a new airfield ground lighting control and monitoring system. The Honeywell system will play a critical role in helping KLIA safely and efficiently accommodate increasing aircraft traffic.
Malaysia Airports (Sepang) Sdn. Bhd., which operates the airport, has chosen Honeywell solutions to enhance the safety, capacity and efficiency of KLIA airside operations. Honeywell's technology will control and monitor airside systems, and provide real-time location information on lamp failures to enable faster response and repair &endash; reducing risk and improving uptime.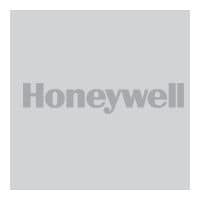 Kuala Lumpur International Airport
"As the primary gateway to Malaysia, KLIA is a showcase of our ambition to grow as a nation," said Datuk Badlisham Ghazali, managing director, Malaysia Airports. "As we move closer to becoming a developed country, our airports should reflect high standards of safety and efficiency. Our collaboration with Honeywell is in line with our commitment to maintain safety, improve efficiency, drive performance, and reduce operational expenses while we comply with the international regulatory standards."
The project is an upgrade of the airport operator's existing work with Honeywell, which includes single-lamp control and monitoring for Runways 1 and 2, and the building management system at KLIA.
"We look forward to continuing our work with KLIA to support their runway improvements and passenger terminals," said Briand Greer, president, Honeywell ASEAN. "With over 100 years of global experience in aviation and airports, Honeywell is a leader with a comprehensive portfolio of solutions and services, and we are proud to support the growth and development of Asia's airports."
This project will position KLIA as one of the most technologically advanced airports in the world, with the capability to move toward the advanced 'follow-the-green' (A-SMGCS Level 4) technology.
Airfield ground lighting, as a visual aid for landing and taxiing, is an important element of an airport's infrastructure. Lighting installations for approaches, runways, taxiways, and aprons enable pilots to navigate the complex surface layouts of modern airports in all conditions, from taxiing and takeoff to landing. Honeywell's computerized control and monitoring system facilitates the operation and observation of these lighting installations, and ensures that safety requirements are met. This system provides workstations for tower and technical personnel to simplify daily operational processes and optimize maintenance activities.
About Honeywell Home and Building Technologies
Honeywell Building Solutions is a part of Honeywell Home and Building Technologies (HBT), a global business with more than 44,000 employees worldwide. HBT is a leader in the Internet of Things (IoT) and creates products, software and technologies found in more than 150 million homes and 10 million buildings worldwide. We help homeowners stay connected and in control of their comfort, security and energy use. Commercial building owners and occupants use our technologies to ensure their facilities are safe, energy efficient, sustainable and productive. Our advanced metering hardware and software solutions help electricity, gas and water providers supply customers and communities more efficiently. For more news and information on Honeywell Home and Building Technologies, please visit
www.honeywell.com/newsroom
.
Honeywell (
www.honeywell.com
) is a Fortune 100 software-industrial company that delivers industry specific solutions that include aerospace and automotive products and services; control technologies for buildings, homes, and industry; and performance materials globally. Our technologies help everything from aircraft, cars, homes and buildings, manufacturing plants, supply chains, and workers become more connected to make our world smarter, safer, and more sustainable. For more news and information on Honeywell, please visit
www.honeywell.com/newsroom
.

About Malaysia Airports
Malaysia Airports manages and operates 39 airports in Malaysia and one international airport in Istanbul, Turkey. The 39 airports in Malaysia comprise 5 international airports, 16 domestic airports and 18 Short Take-Off and Landing Ports (STOLports). It also provides airport management and technical services for the development, operation, maintenance and management of overseas international airports. On November 30, 1999, Malaysia Airports became the first airport company to be listed in Asia.
KL International Airport (KLIA), its flagship airport was recently voted as SkyTrax 3rd Best Airport in the 40-50 million pax per year. In 2014, it received the Large Airport of The Year at the CAPA Awards for Excellence in Asia Pacific Aviation 2014. With the inclusion of klia2 &endash; the world's largest terminal dedicated to low-cost carriers, KLIA is on its way to position itself as the preferred ASEAN hub.Over the years, Malaysia Airports and the airports it manages have also received numerous other awards that acknowledged its commitment towards excellence in various areas such as service, engagement, corporate responsibility and governance.
MAHB is listed on the Main Board of Bursa Malaysia Securities Berhad ("Bursa Malaysia")