|
|
|
/content/honeywellbt/us/en/search.html
Honeywell Names Bin Shen President of Honeywell China
Honeywell Names Bin Shen President of Honeywell China
Shanghai, China, May 3, 2018 &endash; Honeywell (NYSE: HON) today announced that Bin Shen was appointed as President of Honeywell China, effective May 7, 2018. Bin will directly report to Shane Tedjarati, President of Honeywell Global High Growth Regions.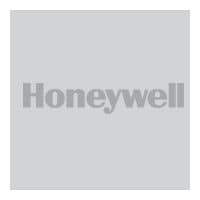 "Over the past decade, we have witnessed rapid development in China. Honeywell China became the largest market outside the U.S. in 2013 and achieved 25 percent year-on-year growth in 2017. Looking forward to the next decade, Honeywell's strategies are well aligned with China's national agenda, including digital economy, beautiful China, and so on," said Tedjarati.
"Honeywell has made a longstanding commitment to China, and we greatly value our presence here. Bin's unique experience in the field of connectivity and digital economy will be a definite asset as we accelerate our evolution toward becoming a Software-Industrial leader in the China market," said Tedjarati.
Bin has extensive experience in business portfolio transformation, developing and implementing effective strategies, defining new product experiences, and capitalizing on growth opportunities. He has a hands-on leadership experience in digital product development, M&A, ecosystem partnerships, venture and incubation, and data analytical marketing across hardware, software and service solutions. His background reflects Honeywell's global focus on becoming the world's premier Software-Industrial Company.
Before joining Honeywell, Bin held the position of Vice President of Corporate Strategy and New Business Development at Verizon Communications in Palo Alto, California, USA. His prior roles include VP & General Manager (GM) at Marvell Technology, USA; Corporate VP & GM of Motorola Mobility in Beijing; VP of Product Management & Development at Sprint Nextel; and Manager for Strategy & Value Based Management at Deloitte Consulting/Braxton Associates. Throughout his career, Bin has kept his strong ties and worked across industries in China.
Bin earned his MBA in Finance & Marketing from University of Rochester, a bachelor's degree in finance from Golden Gate University, and also studied in electrical engineering at Shanghai Jiao Tong University.
Honeywell China is now the single largest contributor to the company's growth. Honeywell's four strategic business groups are substantially present in China, with Shanghai serving as the company's Asia Pacific headquarters. Honeywell now employs about 13,000 people in more than 30 cities across China. About 20% are scientists and engineers.
Honeywell (www.honeywell.com) is a Fortune 100 software-industrial company that delivers industry specific solutions that include aerospace and automotive products and services; control technologies for buildings, homes, and industry; and performance materials globally. Our technologies help everything from aircraft, cars, homes and buildings, manufacturing plants, supply chains, and workers become more connected to make our world smarter, safer, and more sustainable. For more news and information on Honeywell, please visit www.honeywell.com/newsroom.