|
|
|
/content/honeywellbt/us/en/search.html
Back to School: A Day in the Life on a Reopened Campus
Back to School: A Day in the Life on a Reopened Campus
Here's what students can expect when they return to universities. 
Campus will look a lot different when students return in the fall.
Masks will be as common as backpacks.
Lecture halls and common areas will be configured to help with social distancing.
Health screenings will be as important as academic tests.
Many colleges and universities pivoted abruptly to virtual instruction in the spring. Months later, those schools are making plans to reopen in the fall and bring students back to campus.
By late August, more than a third of schools surveyed were planning in-person or hybrid instruction, according to Davidson College's The College Crisis Initiative.
"Colleges and universities are deploying carefully phased reopening plans that often go beyond minimum regulations," said Honeywell's Michael Pringle, an expert on reducing hospital acquired infections. He's using that knowledge to help campuses similarly limit infection transmission. "To open their campuses, schools seek to invest in technology that will help improve air quality, safety and security."
Here's what a day in the life of a higher education student will look like.
9 a.m. — Wake up on campus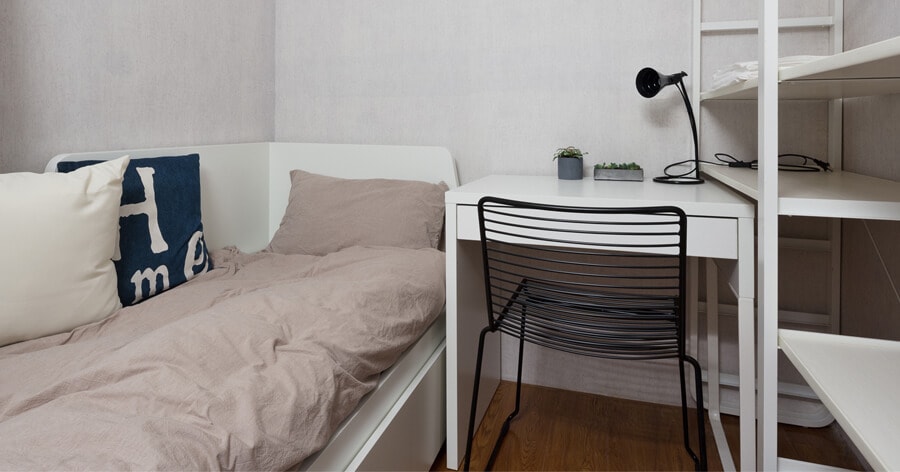 Rise and shine! Students living in a residence hall or off-campus student apartment will put on a mask or face covering as soon as they leave their room and are in common spaces like hallways or study lounges. Those areas will be rearranged to encourage social distancing with more space between seating areas. Meanwhile, cleaning will occur even more often with disinfection applied to doorknobs, desks and other surfaces.
10 a.m. — Head to Class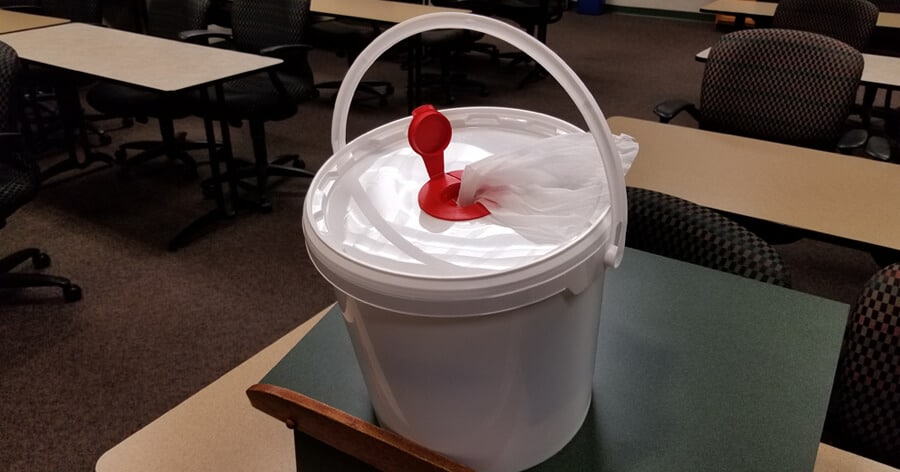 For in-person labs or classes, masks, increased cleaning and physical distancing will continue to be the norm. For example, in situations where hands-on labs are a must for learning, the number of students permitted in a space will be reduced. Academic buildings, including classrooms and labs, can make upgrades to their heating, ventilation and air conditioning systems to help clean the air in those spaces. In many cases, those systems are decades old and recirculate air in a room. Upgrades can be made to disinfect that air with ultraviolet light and help replace "dirty" air with clean air.
Noon — Grab lunch from the student center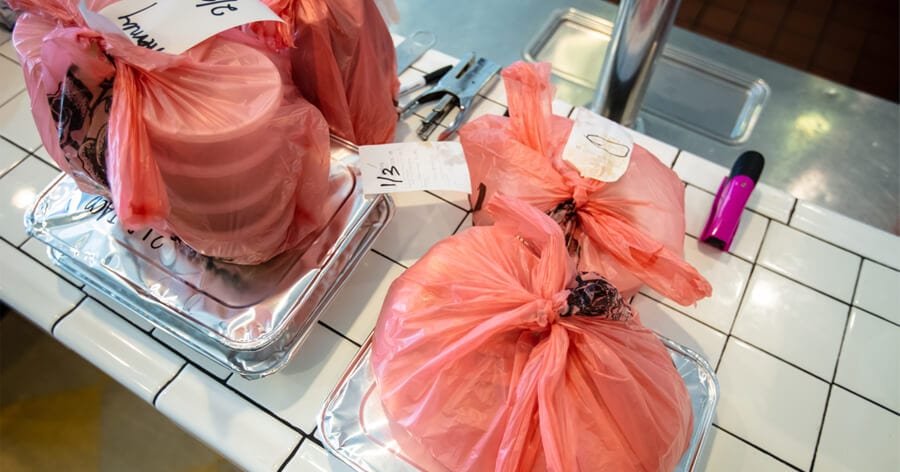 To start, on-campus dining at many schools will reopen in a take-out only format. That is similar to how many restaurants have responded to the pandemic. To-go food options will help prevent students from congregating and eating in close quarters. Measures for safe food preparation and distribution will also be implemented, such as staff wearing masks and cleaning often.
2 p.m. — Log in to a virtual class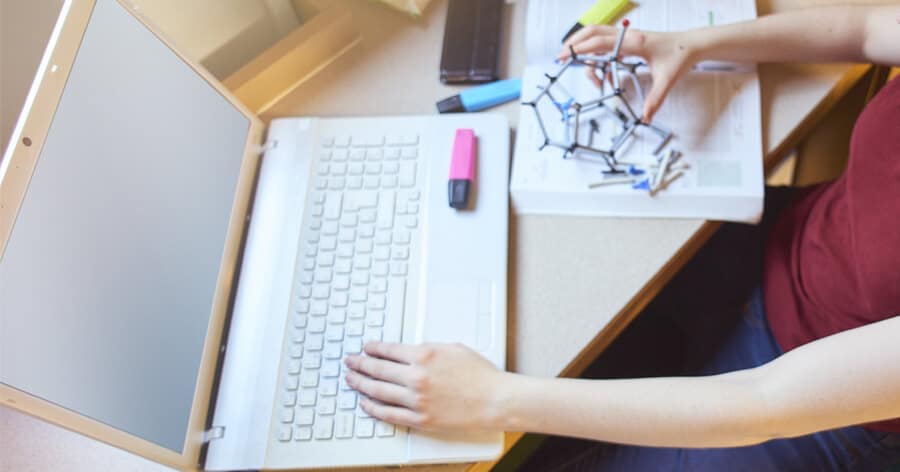 About a third of colleges are proposing a hybrid model of virtual and in-person instruction, according to The Chronicle of Higher Education. That means some coursework will continue to be conducted remotely. In some scenarios, some students could be in-person at the lecture hall while others tune in online.
6 p.m. — Pick up dinner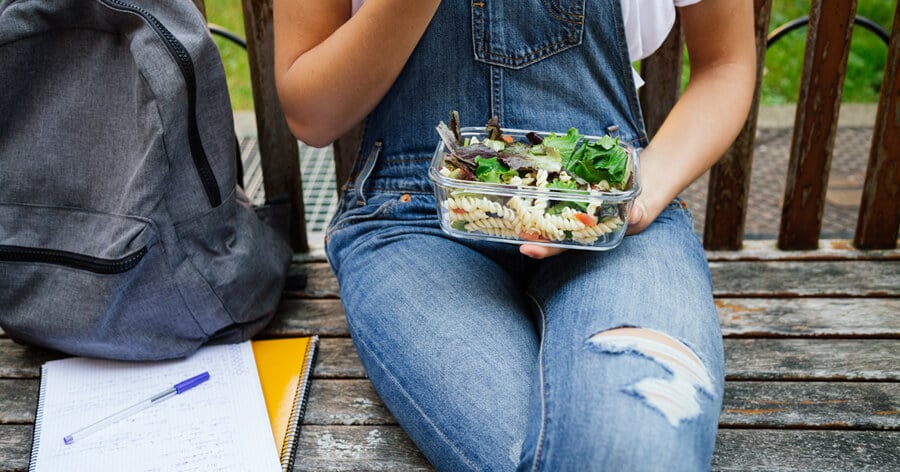 Whether from the student center or a nearby restaurant, students will either grab takeout again, eat outside or sharpen their cooking skills if they live in an apartment.
Saturday — Watch the big game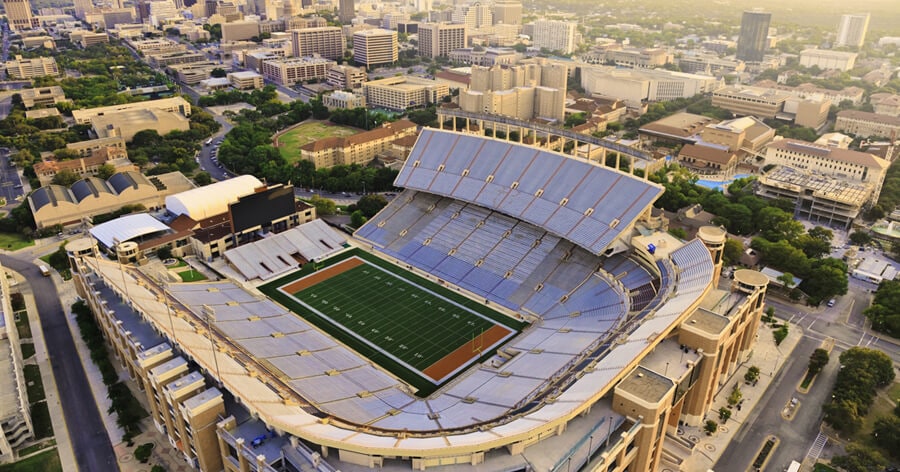 Athletics are a big part of the college experience. Universities are working on a way to bring back sports, including football, basketball, baseball and soccer. At first, that could mean games are played without crowds. But, eventually, safety measures can be put in place to get fans back in stands.
Ready to get your campus prepped?