|
|
|
You are browsing product catalog for
/content/honeywellbt/us/en/search.html
Leading Innovation: Honeywell and Atlanta-based Engage Help City Grow as an Innovation Hub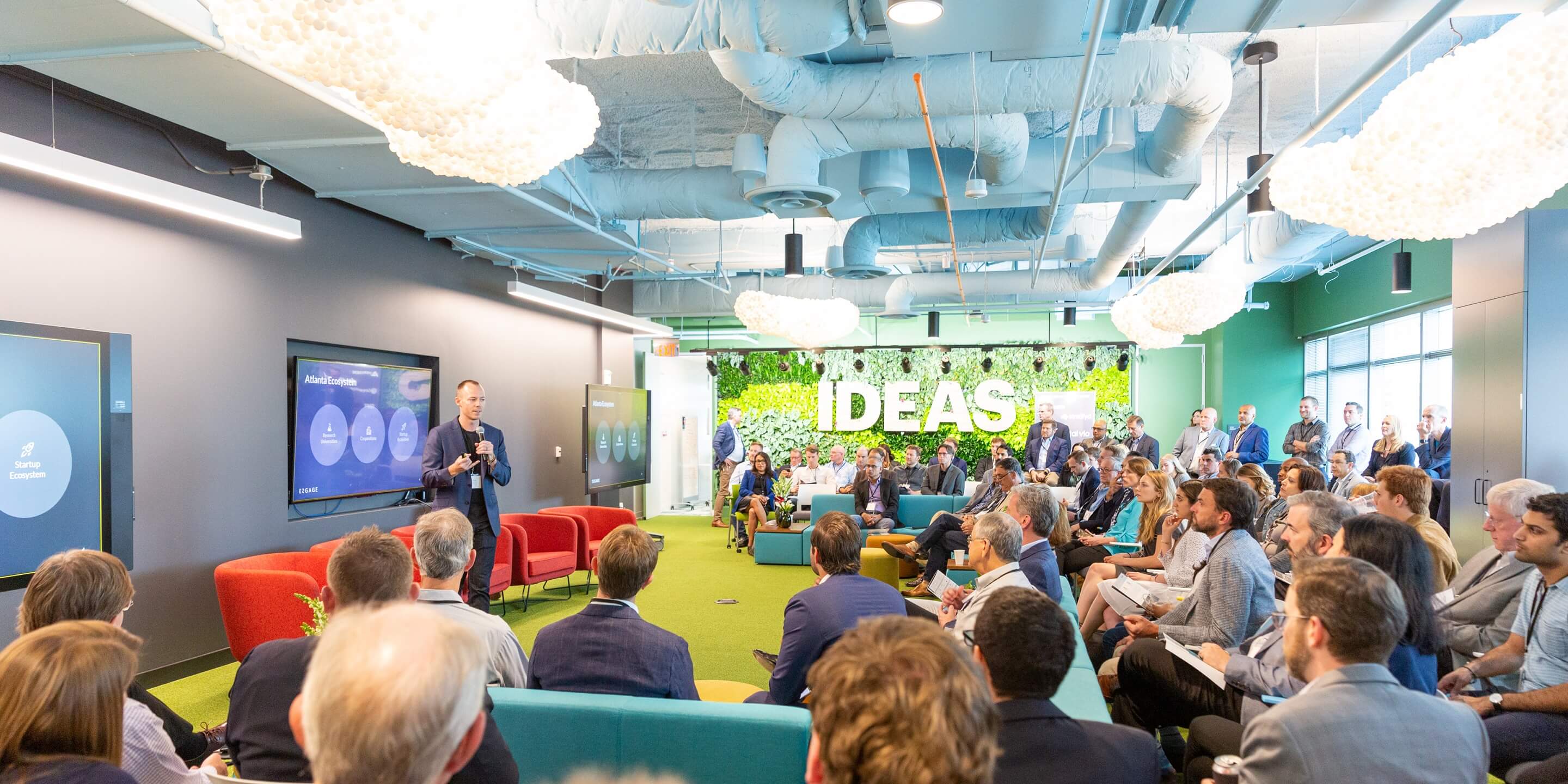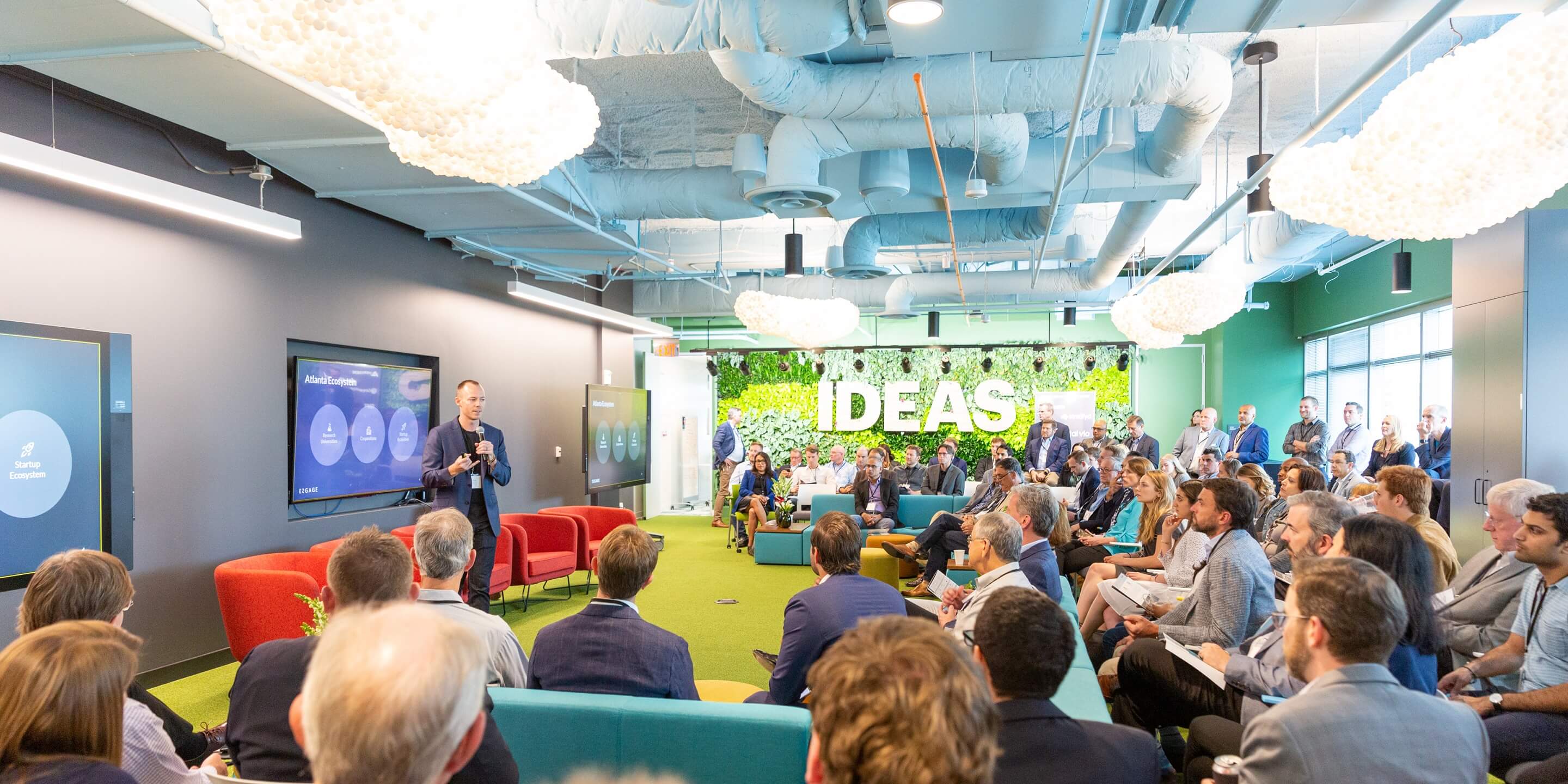 Leading Innovation: Honeywell and Atlanta-based Engage Help City Grow as an Innovation Hub
Atlanta ranks fourth nationally for Fortune 500 companies headquartered in the metro area. What might be less known is the role many of these corporate leaders are playing in the growth of Atlanta as one of the nation's leading startup hubs.
A unique cross-corporate and research university collaboration called Engage is leading the charge in Atlanta. The collaborative innovation and corporate venture platform is four years into its mission to accelerate the city's growth as a technology hub through partnerships with companies such as Honeywell.
Honeywell Connected Enterprise, based in Midtown Atlanta, became the newest member of Engage this week. The company is one of the city's leading businesses in the enterprise software industry.
Through Engage, Georgia Tech, Honeywell and other leading Atlanta companies are helping high-growth startups accelerate their enterprise go-to-market strategies through collaboration with Fortune 500 organizations. Engage's exclusive partnership with Georgia Tech, one of the country's top research and technology commercialization universities, provides unique access to its startup, innovation and research initiatives.
As part of the partnership, member companies work with entrepreneurs who are developing new business ideas and participate in Engage's bi-annual Enterprise Go-To-Market program. The innovation ecosystem also creates experiences for employees to advance their entrepreneurial capability and gain exposure to leading innovators, top researchers and ambitious startup founders. To date, 58 startups have gone through Engage's program, over 50% of which are based in the Southeast, leading to 90+ commercial partnerships signed with partner companies.
"Honeywell is proud to call Atlanta home for our software business, and we share a common goal with Engage in helping businesses grow through new technology," said Que Dallara, president and CEO of Honeywell Connected Enterprise. "We believe this is an important partnership to assist organizations here and in the surrounding region as Atlanta rapidly expands as an innovation hub."
Like the other Engage members, Honeywell Connected Enterprise invested into the fund that supports the program, which is managed by Tech Square Ventures. Other partners include Chick-fil-A, The Coca-Cola Company, Cox Enterprises, Delta Air Lines, Georgia-Pacific, Georgia Power Foundation, Georgia Tech, Goldman Sachs, The Home Depot, Inspire Brands, Intercontinental Exchange, Invesco, Invest Georgia, Tech Square Ventures, UPS and Wellstar Health System.
Leaders from member companies also provide guidance to Engage. For example, Dallara has joined Engage's Board of Directors, and Usman Shuja, vice president and general manager of Connected Buildings, has become a member of the Advisory Board.
"Supporting startups and entrepreneurs through Engage is an opportunity for Honeywell to invest in Atlanta's innovation ecosystem," Shuja said. "By advising and partnering with some of nation's newest transformative companies, we aspire to help them become well positioned for long-term growth. We believe the success of these new startups will strengthen the city's international leadership as a center for innovation, particularly in the software and technology industries."
By partnering with Engage, startups and entrepreneurs gain fresh insights to help them better achieve their strategic goals, understand new growth opportunities, and explore solutions to key business challenges. Engage also provides entrepreneurs with access to new customers and markets.
"As a founding partner of the Engage program, Georgia Pacific is pleased to see the continued commitment by leading enterprises to work with startups and grow the entrepreneurial ecosystem," said Jim Hannan, Koch Industries executive vice president and CEO-Enterprises, and Engage board member (Georgia Pacific is a part of Koch Industries). "With Honeywell joining the platform, Engage will further accelerate its mission of strengthening corporate connectivity and fueling economic development across Atlanta and the Southeast."