|
|
|
/content/honeywellbt/us/en/search.html
9 Women Leaders Share How to Thrive
9 Women Leaders Share How to Thrive
Get advice from these executives on their secrets to success at work and beyond
It takes a lot to be a leader. Many who make it credit a mentor for helping them along the way.
For International Women's Day, we gathered the guidance from some of the successful women who have thrived in building their careers.
Here's their advice.
Jun Ai (艾军) manufacturing director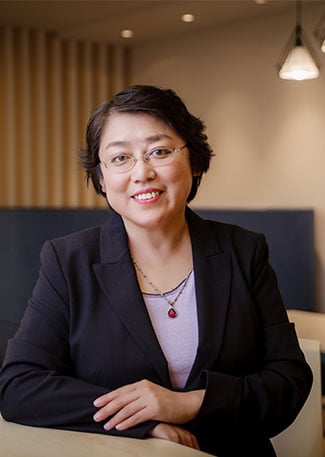 What do you do?
As a chemical manufacturing leader, I keep all my team aligned on safety. I lead by example and demonstrate safety is the priority.
What is your secret to thriving?
I build a core value and follow my heart all the time. Share your core values with your team and work toward shared goals. Discipline, respect and be fair all the time. Set up your goal and career development plan, follow it consistently.
Ibie Falcusan, chief export counsel

What do you do?
I develop business strategies so Honeywell can provide export-controlled military and commercial technologies, data, hardware or services from one country to another country.
What is your secret to thriving?
First, the ever-changing geopolitical influence on export means that it is critical to perform work quickly and compliantly; never putting off until tomorrow what can be done today helps me sleep better at night. Second, I have the great privilege of leading and working with an excellent export compliance team, which makes the job so much easier (and fun!). Finally, my family and friends mean everything to me and they make coming home each night so wonderful.
Leticia Montes, senior director of offering management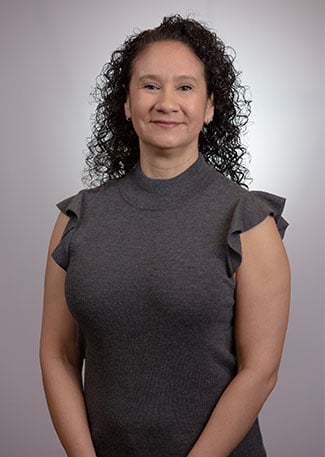 What do you do?

I'm a businesswoman that manages small and military Auxiliary Power Units, which is a piece of turbomachinery that gives power to an airplane and starts your main engines. This includes supporting and improving existing products, and introducing new products to multiple types of aircraft and armored vehicles.
What is your secret to thriving?
Resilience!! Every setback or failure is a tremendous opportunity. Stay the course. Be the person that adds value and contributes positively to your position, the business, and to the people around you.
Allison Hartman, IT director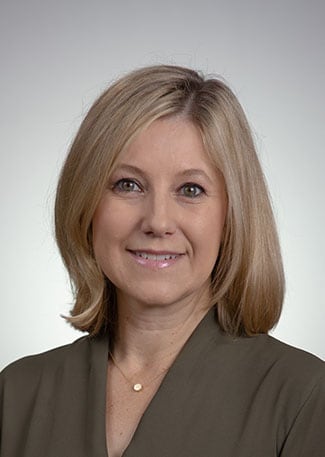 What do you do?
My team is responsible for supporting all infrastructure services globally for Honeywell, including networks, servers, storage and databases.
What is your secret to thriving?
My personal secret to thriving is constant prioritization (and adjustment) and taking time to be aware. As a working professional and mother, there are many tasks to accomplish from sunrise to late at night. I have found that taking time to prioritize the work ahead over the next day or even over a week helps to keep focus. Additionally, taking time to be 'aware' by noticing and providing a little extra to the ones that need it – it could be children, a spouse, a friend, a co-worker, an employee, a boss, or even a pet or yourself (in terms of some quiet time, some exercise, or a hobby).
Linda Cheng, research and development director

What do you do?
I lead a great team of scientists and engineers to develop fundamental understanding on novel materials that enables new breakthrough technologies for the oil and gas industry. These technologies are used to produce fuels, petrochemicals and renewable energies to improve the quality of life and living standards around the world.
What is your secret to thriving?
Have a clear purpose and goals. Believe in yourself and your team. Dream of the possibilities. Persevere when faced with setbacks and lead courageously. Outside of work, I love spending time with my family on outdoor activities - running, hiking and skiing - which rejuvenate my body and mind.
Jean Sage, engineering senior director

What do you do?
I lead an incredibly talented team of engineers and engineering leaders that design and develop systems that tell an airplane or rocket where it is all the time while its moving, so it knows how to get where it needs to be.
What is your secret to thriving?
It took me a while to learn this, but it's about taking risks and pushing your comfort zone. Invest yourself in what you do, take full ownership and accountability. The more of yourself you invest, the higher the reward.
Chong Wu (吴翀) customer marketing director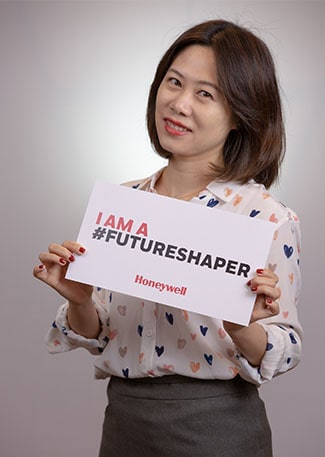 What do you do?
In customer marketing, we create projects or campaigns to drive customer engagement, retain our customer loyalty, and generate sales leads with a mix of approaches such as digital marketing, content marketing, email newsletters, events and trade shows.
What is your secret to thriving?
To thrive in customer marketing, you must understand the business, stay up-to-date with trends and stay focused. Marketing changes rapidly. It's important to keep learning and understanding what's going on. Dare to try new approaches and technologies.
Vickery Randall, senior director of global customer operations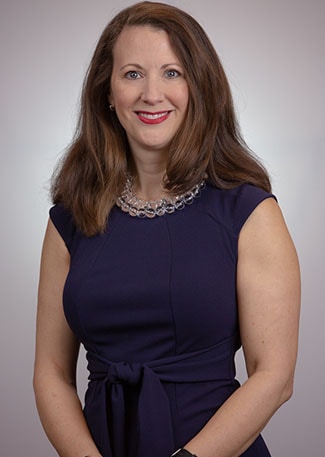 What do you do?
I lead a global, customer-facing operations team of nearly 350. Our teams support all things Honeywell Forge, including databases, simulators, pilot training and much more.

What is your secret to thriving?
Coffee, planning, snacks, a power dress (or whatever helps you feel confident) and being resilient. Develop a support group inside and outside of work to be your sounding board and to help you. Ask for help when you need it, provide help whenever you can. Show your gratitude every chance you get.
Joceline Engelhard, engineering transformation director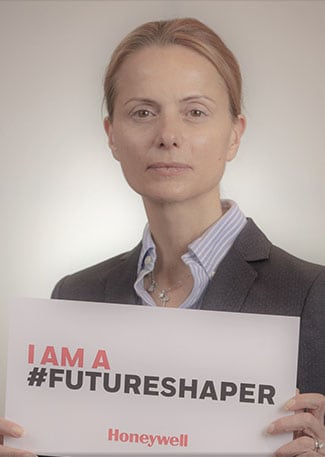 What do you do?
Through analytics and insights on financial and execution performance, my team and I establish controls and drive continuous improvements to develop new products. Furthermore, I ensure that research and development investments are prioritized, and investment decisions are based on best business opportunities.
What is your secret to thriving?
My top 10 secrets to thrive are:
Set no boundaries and don't be afraid of getting out of your comfort zone. My first CEO quickly nick-named me as "multi-purpose." It would be difficult for me, if everything would be mundane, without variances

Know your end goal and the many paths that can lead to that goal.
Execute and deliver consistently on results.
Make "to-do lists." Prioritize and deprioritize daily and hourly.
Be genuine and build trust.
Treat work, like your own business. Ask yourself if you would invest if it were your own money.
Do what you believe is right for the business. Don't wait and feel empowered.
Be resilient and embrace change.
Be the manager you aspire to have.
Enjoy and learn every day.