|
|
|
/content/honeywellbt/us/en/search.html
6 Women Engineers Share Secrets of Their Success
6 Women Engineers Share Secrets of Their Success
For International Women in Engineering Day, we asked our employees from around the globe their advice  for future generations.
Engineers solve problems and propel industries into the future.
Here's what six of our engineers had to say to those who want to pursue the same career path.
Angela Xu, lead research and development engineer
(pictured above)
What do you do?
I'm working on adsorption purification technologies to make chemicals purer and safer for industrial production. Being an engineer allows me to always explore the unknown and is full of challenges. That brings me joy and sense of achievement.
Best advice:
Dare to express yourself. Stay passionate. Continue learning and develop a growth mindset.
Nikita Chaturvedi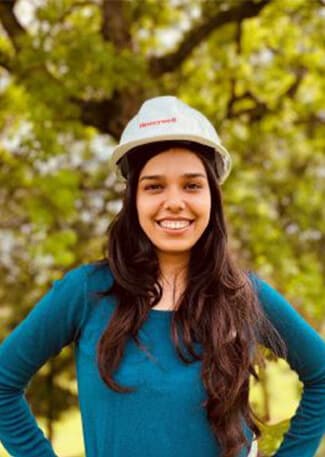 What do you do?
I implement solutions for customers and training them on using it. This brings in revenue for Honeywell and lays the groundwork for future opportunities with the same customers. My portfolio consists of about twenty customers and growing. I also work on new business initiatives within Honeywell.
Best advice:
Network, network, network! After a point, it goes beyond what you know. It becomes more about who knows your work and your attitude.
Ese Jeroro, lead research and design engineer and scientist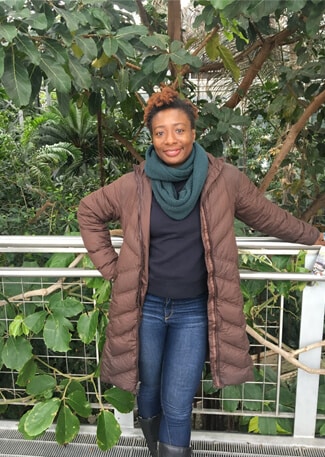 What do you do?
My daily activities consist of brainstorming ideas and planning experiments with other team members, delegating tasks and reviewing results to determine the next steps. At the end of the day, it's mostly about problem solving so being innovative and having good critical thinking skills are important. As a team leader, it helps to have good project management and communication skills.
Best advice:
Be confident, even if you have to fake it. It is not about pretending you're something you're not; it's being able to clearly articulate what you bring to the table. Don't be afraid to take on new challenges and be a good team player. Almost everything we do is part of a team, so it helps to be able to communicate well, inspire and work with others.
Bhumika Kulshrestha, senior technical writing supervisor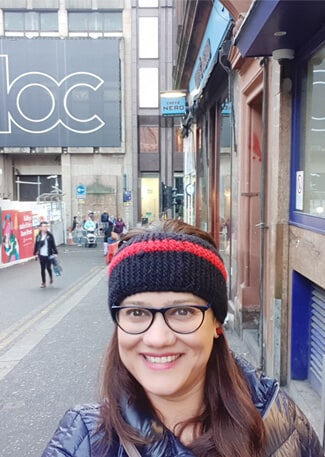 What do you do?
I work as a content developer and I am also a scrum master for a program. Both roles demand techno-functional capabilities involving continuous interactions with teams, knowledge of authoring tools and domain knowledge.
Best advice:
Have the zeal to learn, to work with a global team. Innovate. Excel only on merit. Make and expect fair and unbiased decisions. Enjoy activities beyond work. Take extreme pride in the work you.
Kathy Li, lead systems engineer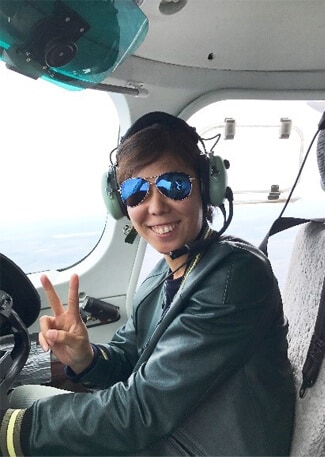 What do you do?
I direct technical discussions and am the technical decision authority over the system architecture design. I am also the technical focal for all related discussions including software content and provides technical leadership on content strategy to meet overall project goals.
Best advice:
Don't think you are not as good as a man. Be aggressive in reaching your goals and work smarter, not harder. These mantras have benefited me in my 14 years at Honeywell and helped me achieve many personal and professional goals, including earning my pilot's license, thanks to a Honeywell program.
Marta Padilla Pardo, senior engineering manager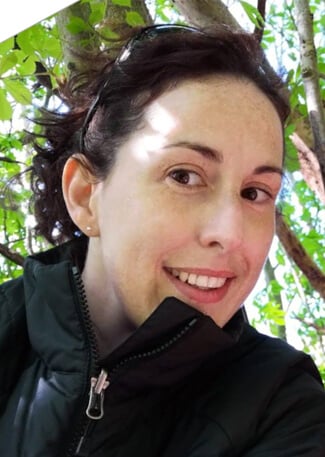 What do you do?
I'm responsible for group of talented engineers whose knowledge helps to provide complex and reliable equipment for satellite and deep-space missions.
Best advice:
A solid technical background in your field of expertise is a given, but personally it is even more important not so sabotage yourself even before the big moment comes. So if you find an opportunity that you feel is for you, go for it at your 200%, there should not be any space in your mind for any doubts due to your gender or age. If you walk in with that confidence, I can assure you the others will feel it. The engineering world is still far from perfectly equal, but there have been a massive change since I started in it, and it is still up to us women to everyday get into the workplace as if there were no men and women, just engineers, until it becomes the norm.