|
|
|
/content/honeywellbt/us/en/search.html
What It Will Take to Get Fans in Stands
What It Will Take to Get Fans in Stands
Go team! Eager to cheer at events once again?  Technology and safety measures will help make it possible. 
Home runs. Touchdowns. Goals. Slam dunks. Sport fans everywhere are looking forward to cheering on their teams again.
According to a Seton Hall University poll, 72% of fans don't want to return to stadiums until there is a vaccine. And Forbes reported that games with no fans come with a revenue risk of more than $5 billion for the NFL. It's clear that social distancing and public health measures will be important for the safety of players, staff and fans.
But those changes can't ruin the game day experience.
"We don't want a hassle factor," said Greg Turner, senior director at Honeywell with more than two decades of experience with building solutions. "We don't want anything that makes their experience less than what they expect from a professional sports venue or college sports venue."
Here are some of the changes that will get fans back in the stands.
Buying Tickets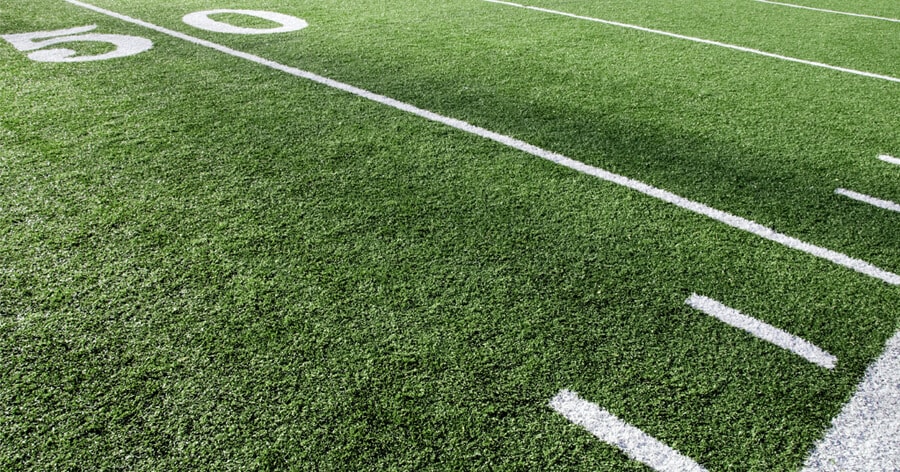 Before you can download tickets on game day, you could be required to pass a health screening check, which would have fans answer questions about their recent health history.
Then, they will be given a time slot to enter the stadium. By staggering entry, the amount of people congregating can be reduced. At entrances, scanners can read ticket barcodes, making granting access a touchless interaction.
Entering the Stadium

Upon entering, you will pass by thermal cameras, to screen body temperatures. Those with an elevated body temperature can be sent for additional screening measures to ensure the safety of other fans.
Once inside, you will head to your seats in routes that limit face-to-face interaction.
That means implementing one-way traffic flow and distancing measures similar to those now common at grocery and retail stores, Greg said.
Meanwhile, face masks will be as much of the gameday wardrobe as face paint. Those masks can be branded to match team colors, making them more pleasant for fans. Artificial intelligence software in cameras keep fans safe from other threats and can scan to make sure fans are wearing face masks where required.
Buying Concessions

Pretzels. Hot dogs. Popcorn. Nachos. Pizza. Soft Drinks. Beer.
The stadium snacks are as key to the experience as the game itself.
But long lines at concession stands must be avoided.
As a result, apps that can coordinate food delivery to fans at their seats will help. Other technology, like mobile payment and scanners, can also reduce touchpoints like passing credit and debit card back and forth.
Protecting Players

Players are the heart of professional sports teams.

"You can't have a game without players, and you can't have players without an enormous amount of infrastructure that goes into conditioning and workouts and practice and all of the things that lead up to a game," Greg said.
A lot will change within practice and team facilities to protect players and staff. They will also use technology like health screening questionnaires, thermal imaging cameras and personal protective equipment. "A player can't very well play in a mask, but they can sure watch film in a mask," Greg said.
Transporting Teams

Getting a team to an away game also will require safety precautions.
"Teams will want to make sure they have a safe and sterile environment on aircraft or team buses," Greg said.
On the team-owned aircraft, environmental control systems can ensure air is being filtered, while UV and other solutions can make sure the plane is cleaned effectively between flights.
Cleaning locker rooms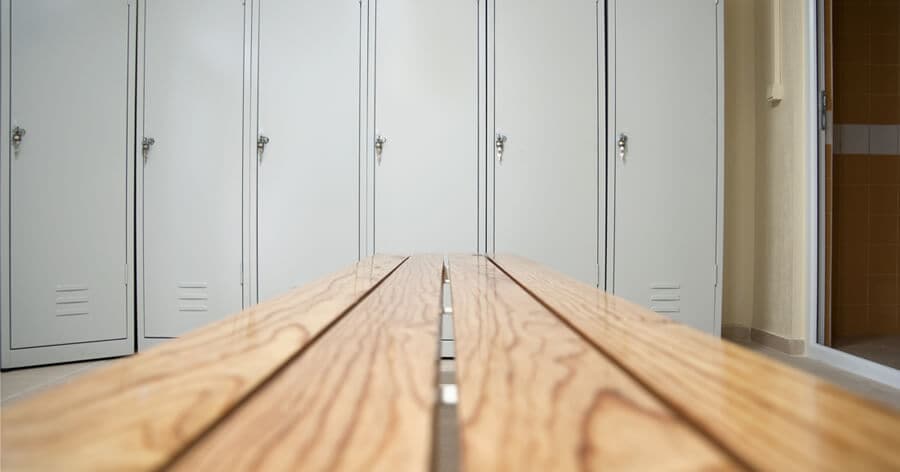 In locker rooms, players are often close together, changing out of sweaty equipment.
To help with social distancing, a maximum occupancy could be set. The headcount in an area can be regulated with access controls that limit the number of people in the locker room. If the room is at capacity, then another person would not be permitted to enter until someone leaves.
Meanwhile, surfaces in locker rooms must be cleaned often. Software can regulate how often cleaning cycles are put in place based on data with respect to the use of the space.
Automating behind the scenes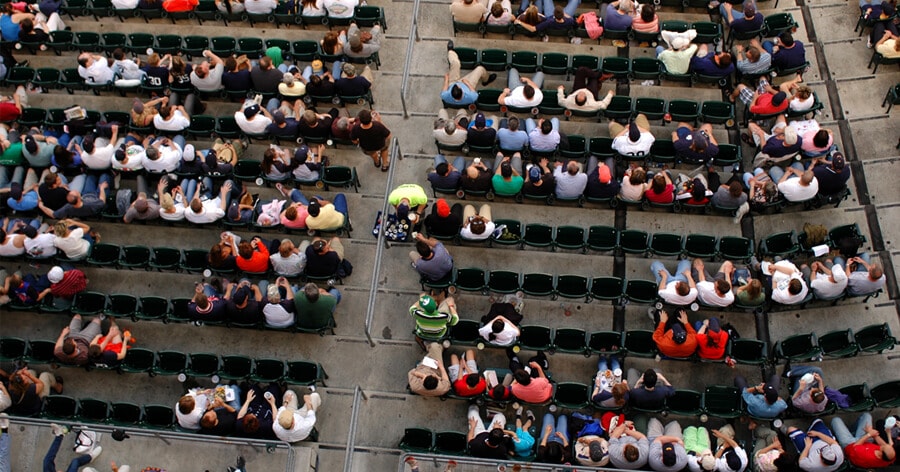 Behind-the-scenes, the heating, ventilation and air conditioning (HVAC) system can make sure that contaminated air in a space is being replaced often. That can be used in indoor stadiums, locker rooms, office spaces and anywhere else people gather.
Meanwhile, automation throughout the stadium will be essential. Real-time information about how the building is being used can allow officials to respond as necessary while assuring players and fans of the actions taken to protect them.
For example, such information can help suggest appropriate changes to energy use, airflow, cleaning schedules and more.
"Once you automate and incur an upfront cost one time, you get a sustainable benefit."
Here's how we can help sport leagues get ready for the game day.